Higher education institutions worldwide play a crucial role in achieving the United Nation's Sustainable Development Goals (SDGs). As the pioneering seat of higher learning in Sri Lanka, the University of Colombo has a strong commitment to addressing SDGs on research, teaching and learning and community development at both national and global levels. The Centre for Quality Assurance (CQA) and the International Office (IO) of the University joined forces in establishing the SDG Platform on September 30, 2020, with the overarching purpose of enhancing the University's visibility in advancing the SDGs.
The key objectives of the SDG platform are:
Strongly link university sustainability performance to its strategic goals via clear communication channels and processes
Adopt university ranking criteria to map and assess the University's sustainability performance
Establish core standards and practices across the university by identifying and addressing fundamental gaps
Forge national and international collaborations on SDG-related initiatives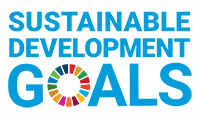 In accelerating the progress towards achieving SDGs, the University of Colombo has partnered with the United Nation's Resident Coordinator's Office, Colombo, Sri Lanka, the Association of Commonwealth Universities and many other international universities which we have fostered long-standing ties.
The SDG Platform showcases intramural and extramural research, experiential teaching and learning activities, and socially responsible community development initiatives at the University of Colombo to a wider spectrum of national and international stakeholders. We strongly believe that the SDG Platform will enhance the quality and the relevance of the learning outcomes within the University of Colombo and strengthen its position both within the system and beyond.
SDG Goal 16: Peace, Justice and Strong Institutions
Promote peaceful and inclusive societies for sustainable development, provide access to justice for all and…
Goal 17: Partnerships for the Goals
Strengthen the means of implementation and revitalize the global partnership for sustainable development