Center for Environmental Initiatives (CEI)
Strive towards Sustainability
The Center for Environmental initiatives (CEI) of University of Colombo is a center established with the target of achieving environmental protection and sustainable green development. The goals of the Center for Environmental Initiatives are as follows:
Adoption of green initiatives and becoming a green university by 2020
Establishment of a proper solid waste management system for the university
Protecting the campus environment and making the campus premises more environmentally friendly
Creating environmental awareness among university community and outside the university (Schools) and supporting others in green activities
In achieving the above goals the CEI is planning to organize a number of programs with the support of many public and private authorities/organizations to create environmental awareness among the university community.
RECENT INITIATIVES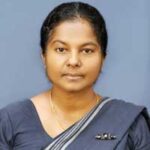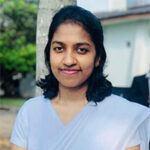 Environmental Officer
Ms Amritha Gunawardena
Email: info@cei.cmb.ac.lk
CEI Office Address
Center for Environmental Initiatives,
College House,
University of Colombo, 94,
kumaranathunga Munidasa Mawatha,
Colombo 03.
Waste Storage Center
Near the Education Faculty entrance Gate
Opening days and hours – Tuesday and Thursday from 2.00p.m to 3.00p.m