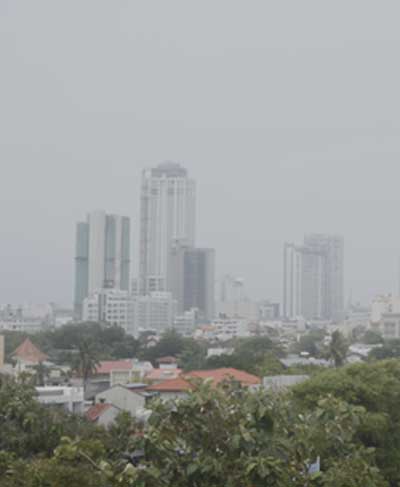 Sudden unexpected drop of air quality in Sri Lanka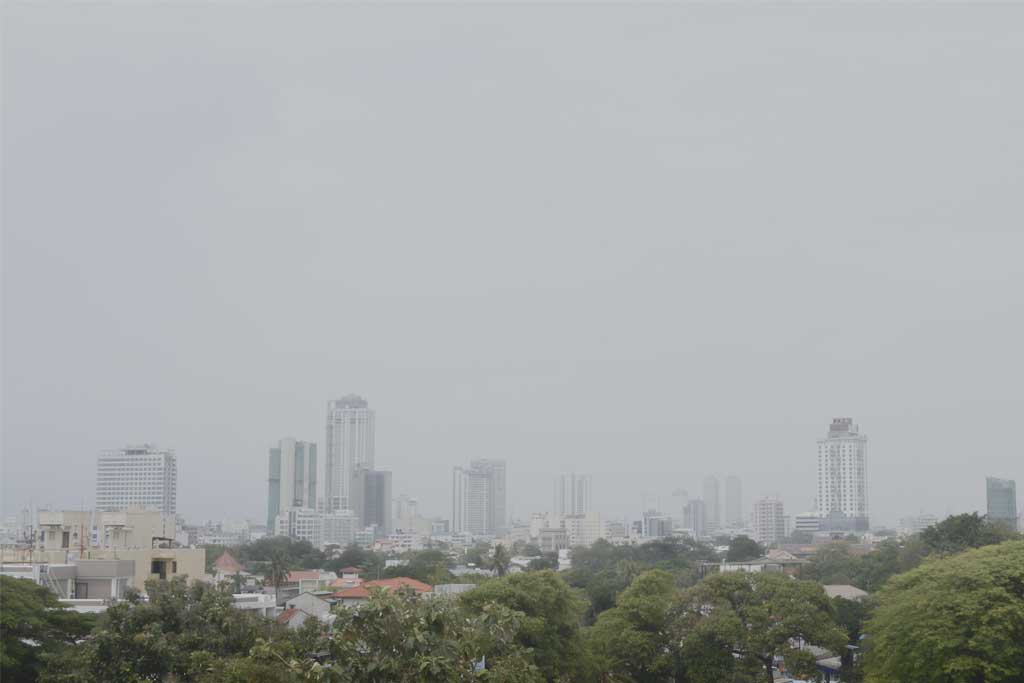 National Building Research Organization (NBRO), Sri Lanka, has observed unhealthy air quality levels in many parts of Sri Lanka since the 7th & 8th of December 2022. The air quality index (AQI) in most parts of the country has been between 150 and 200. The unhealthy air quality observed has been attributed to a rise in the levels of fine particles (PM2.5) in the atmosphere to much higher levels than the standard levels, which could badly impact individuals with respiratory problems, plants, sensitive animals, and infants.
The low pressure developed in the Bay of Bengal has worsened the situation, as the wind patterns have changed due to the cyclonic conditions and air pollutants (particulate matter) have been entering the atmosphere over Sri Lanka from the Indian subcontinent, leading to transboundary air pollution. Local pollutants together with transboundary air pollutants have caused the existing situation. High levels of pollutants have cut down the solar radiation, leading to unusually cold weather in most parts of the country over the last few days, which could cause deleterious health impacts on sensitive animals and humans in both rural and urban areas. This situation is short-lived and the air quality is expected to improve with the changes in the weather conditions.
Given the potential health risks, the community is advised to wear face masks, minimize the time spent outdoors and remain indoors to the extent possible. Special attention needs to be paid to children, pregnant mothers and individuals having respiratory problems, avoiding exposure to bad air. Thus, as responsible citizens, we need to avoid outdoor activities including cycling and reduce the operation of improper machines, engines and generators, etc., minimizing our exposure and contribution towards aggravation of the situation. Careful attention and research are needed on the interactions between weather, pollution loads, and other contributing factors, for facing any worse situations in the future.