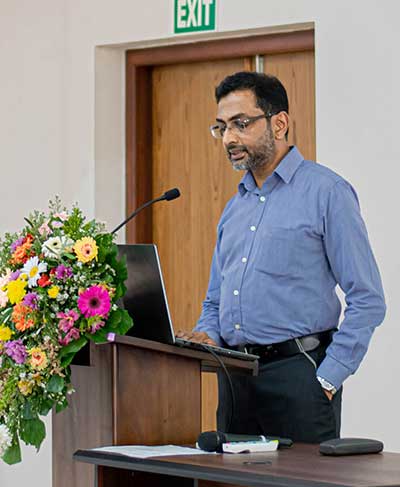 Green Talk | "Sri Lanka's potential for sustainable energy production"
On August 24th, 2023 the Center for Environmental Initiatives (CEI) hosted another enlightening episode of "Green Talk" on the 5th floor of the Information and Learning Centre of the Faculty of Science. Mr Harsha Wickramasinghe, the Deputy Director General (DSM) of the Sri Lanka Sustainable Energy Authority, graced the occasion as the guest speaker. The event began with an introduction to CEI's mission and objectives, setting the stage for the insightful discourse. Mr Wickramasinghe's lecture revolved around Sri Lanka's potential for sustainable energy production and provided valuable insights into what the future holds for the nation in this regard.
The session concluded with a vote of thanks from Professor Erandathie Lokupitiya, the Director of CEI. The event was attended by the students and staff of the university and the event provided a platform for meaningful dialogue with an interactive Q&A session.
View More photos: FOS Media