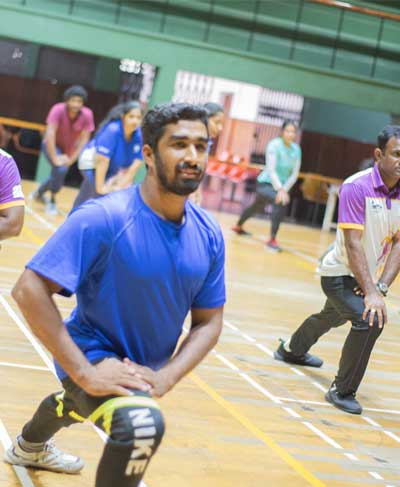 Train the Trainer – Behavioral Skills Development Program
The Career Guidance Unit conducted a "Train the Trainer" Staff training program on 22 – 24 in March 2021 at the University Premises as a part of the Behavioral Skills Development Program (BSDP). The objective of the program is to train the staff members of the University to improve the behavioral skills and professional skills of the undergraduates of the University. The staff members were trained with outbound training by Lt. Col. Keerthi Wickramasinghe and along with the outdoor training, the series of lectures were conducted by the panel below.
Developing and Leading a High Performing Team by Cowcher, the British Council, Sri Lanka.
Spiritual Training – Meditation and Yoga by Shri Vyasah Kalyanasunderam, Yoga Therapist – Astanka Yoga Mandir/Chief Yoga Instructor – Indian cultural Center, Sri Lanka.
How to be an effective trainer by Mr. Amitha Kumara, AGM, Cluster Human Resources at DSI Tyres.
The Certification of the program was held on 24th March 2021 at Prof. Jayarathna Hall, Faculty of Management & Finance. The Vice Chancellor Professor Chandrika N Wijeyaratne was the chief guest and the Registrar Mr. KAS Edward, the Dean of the Faculty of Education Dr. LM Kapila Bandara and Mr. WMSPK Wanasinghe, Senior Lecturer, Department of English Language Teaching Unit were the guests of honour. The Director of the Career Guidance Unit Dr. Nihal Padmasiri delivered the welcome address of the ceremony.