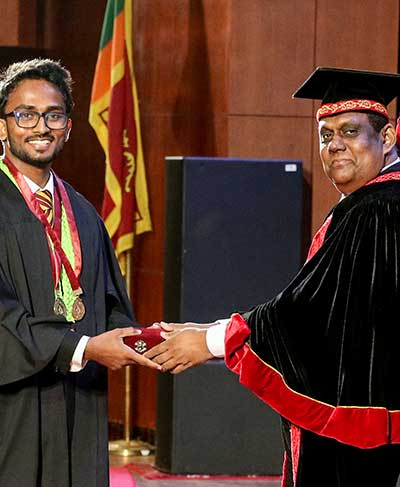 Student of the Year – General Convocation 2022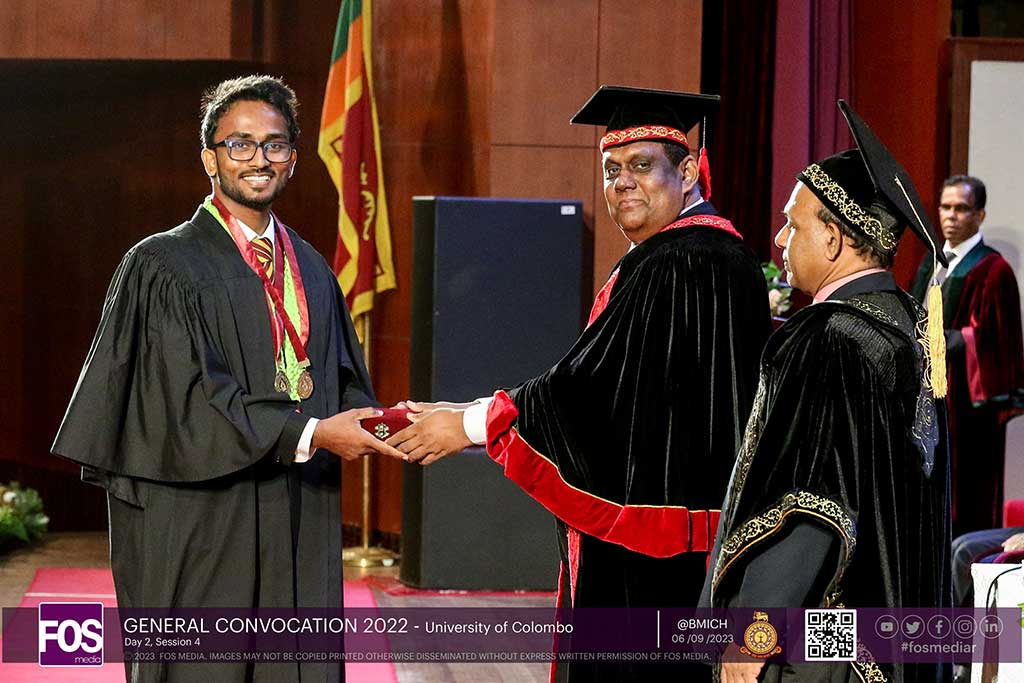 Congratulations to Mr Sanju Dilshan Kumaru Wickramasinghe from the Faculty of Management and Finance for his exceptional achievement in being awarded the Open Awards – Student of the Year at the General Convocation 2022. Mr Wickramasinghe graduated from the Faculty of Management and Finance, earning a Bachelor of Business Administration in Marketing Management Degree with First-Class Honors. He is an accomplished researcher, with two publications stemming from his undergraduate dissertation and one conference presentation.
In the sports field, Mr Wickramasinghe excelled in Karate, achieving remarkable success at both the National and Inter-university levels. Notable among his achievements are a Gold medal and a Bronze medal at the National Championships organized by the Sri Lanka Karate Foundation in 2022. He was honoured with University Colours in 2019 and 2022, and he was also crowned the Best Player in both of those years. Serving as the captain of the University Karate Team in 2021, he led his team to victory with 16 medals at the National Championships.
In 2022, Mr Wickramasinghe represented all Sri Lankan universities as a student ambassador of the International University Sports Federation, the global governing body of university sports. His talents extend beyond sports, as he is a passionate dancer. In 2022, he initiated a 'Dancing Circle' for university undergraduates and organized an Invitational Inter-faculty Dancing Competition. He has also choreographed and performed dances at various events, proudly representing the University of Colombo.
Mr Wickramasinghe is actively involved in volunteering as well. In his role as Director of the Leo Club of the University, he chaired a project that earned two Leo Awards as the Best Project in the Sports and Recreation Category at both the District and Country levels. Recognizing his multifaceted achievements, Mr Wickramasinghe was also jointly awarded the J.A.S.K. Jayakody Memorial Gold Medal for the Most Outstanding Student of the Year in the Faculty of Management and Finance.