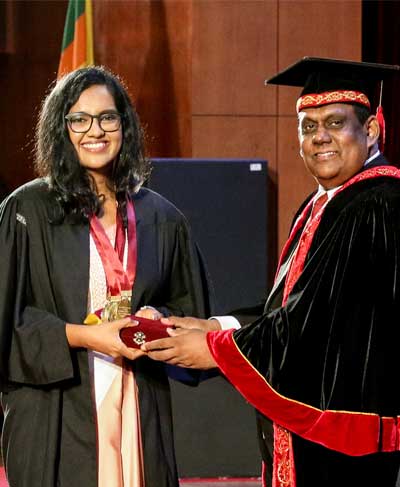 Professor Tilak Hettiarachchy Award for Academic Excellence – General Convocation 2022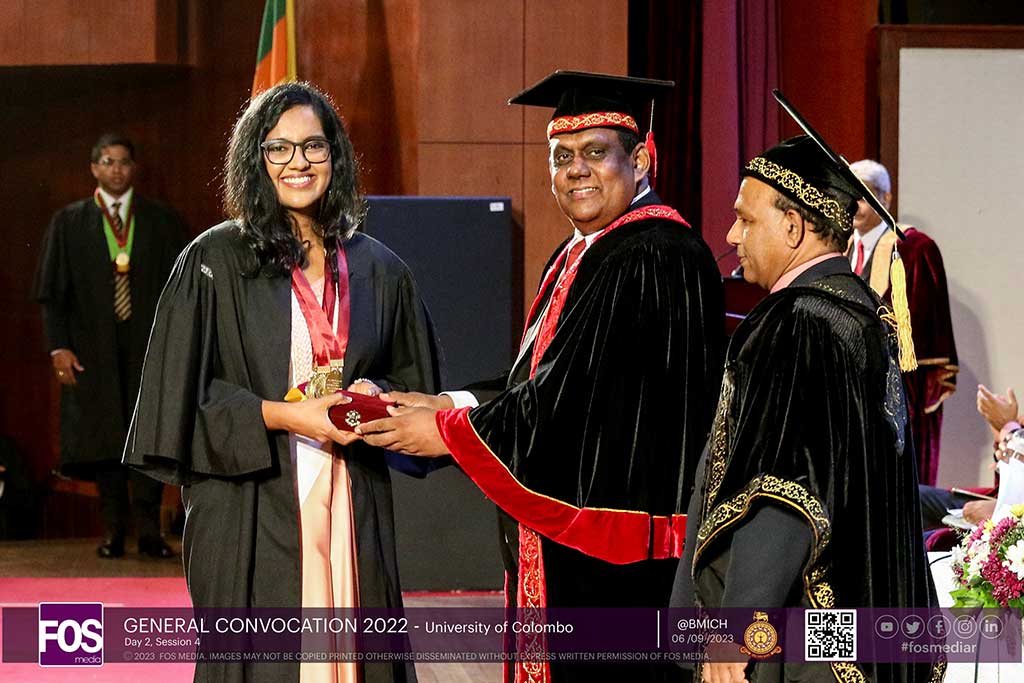 Congratulations to Ms Shenali Avishka Ranasinghe from the Faculty of Science for her outstanding achievement in receiving the Open Awards – Professor Tilak Hettiarachchy Award for Academic Excellence at the General Convocation 2022. Ms Ranasinghe completed her Honours degree in Immunology and Integrative Molecular Biology with an impressive GPA of 3.98/4.00, earning her the gold medal for Best student in the program.
She received the Studentship for Academic Excellence in her first year and consistently made it to the Dean's list throughout all four academic years. Ms Ranasinghe already has a journal publication in PLOS Neglected Tropical Diseases, a testament to her collaborative work with the Institute of Biochemistry, Molecular Biology & Biotechnology (IBMBB). She has submitted three abstracts to different conferences based on her undergraduate research which was awarded the best project.
Currently, she is actively engaged in preparing her research for journal publication and authoring a book chapter with her supervisors, which will be published by the Faculty of Medicine. In her present role, she serves as an Assistant Lecturer within the Faculty of Science. Looking ahead, Ms Ranasinghe aspires to pursue postgraduate studies in evolutionary genetics, continuing the enthusiasm developed following her undergraduate research on the Sri Lankan aboriginals.