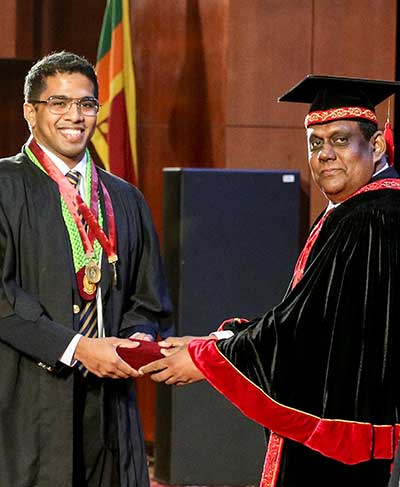 Canekeratne Prize for General Merit – General Convocation 2022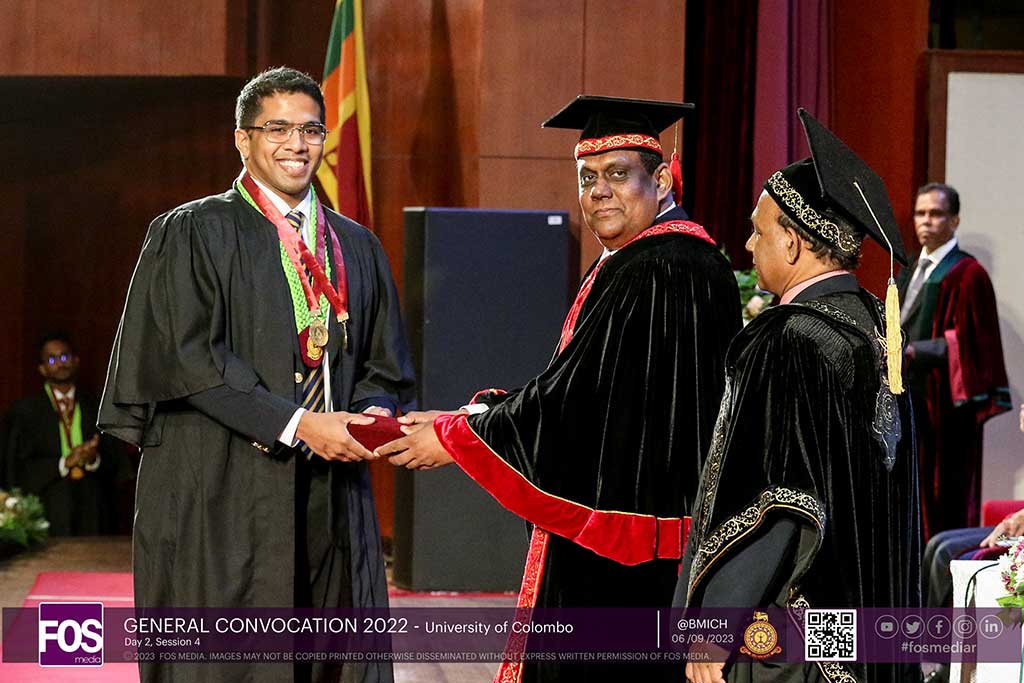 Congratulations to Mr Harith Lokugamage from the Faculty of Management & Finance for his remarkable achievement in receiving the Open Awards – Canekeratne Prize for General Merit at the General Convocation 2022. Mr Lokugamage hails from Royal College and has earned a first-class honours degree specializing in Business Economics. He was awarded the Mitsubishi UFJ Scholarship in 2020 for his excellence in academic and extracurricular activities. Mr Lokugamage served as the president of the Amalgamated Club, and under his leadership, the University of Colombo emerged as champions in the Men's category after a decade, and they were overall runners-up at the Inter-University Games in 2022. During his tenure as president, he played a crucial role in establishing the university's first women's rugby team and a successful medical clinic for UOC's athletes. He was a formidable ruggerite in the Championship-winning Rugby team at the 13th SLUG and went on to become the Vice Captain of the Rugby team in 2021 and the Captain of the Rugby team in 2022. For his outstanding performance, he received University Colours for Rugby and Weightlifting, as well as Sri Lanka University Colours for Rugby in 2022.
In addition to his achievements in sports and academics, Mr Lokugamage also served as an Executive Committee Member and the Professional Development Director at the Rotaract Club of FMF. He was a Student Coordinator of the Department of Business Economics, a Team Leader in AIESEC UOC, and performed as a rhythm guitarist at university events.