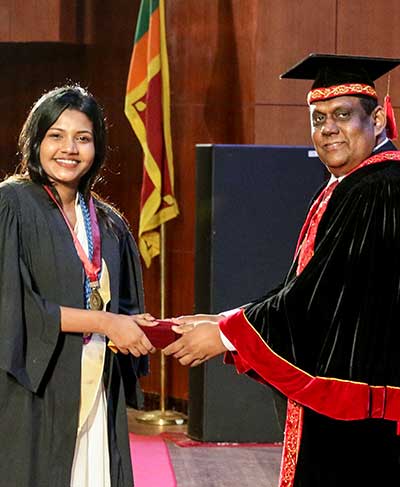 D. P. P. Samarasekara Peace Prize – General Convocation 2022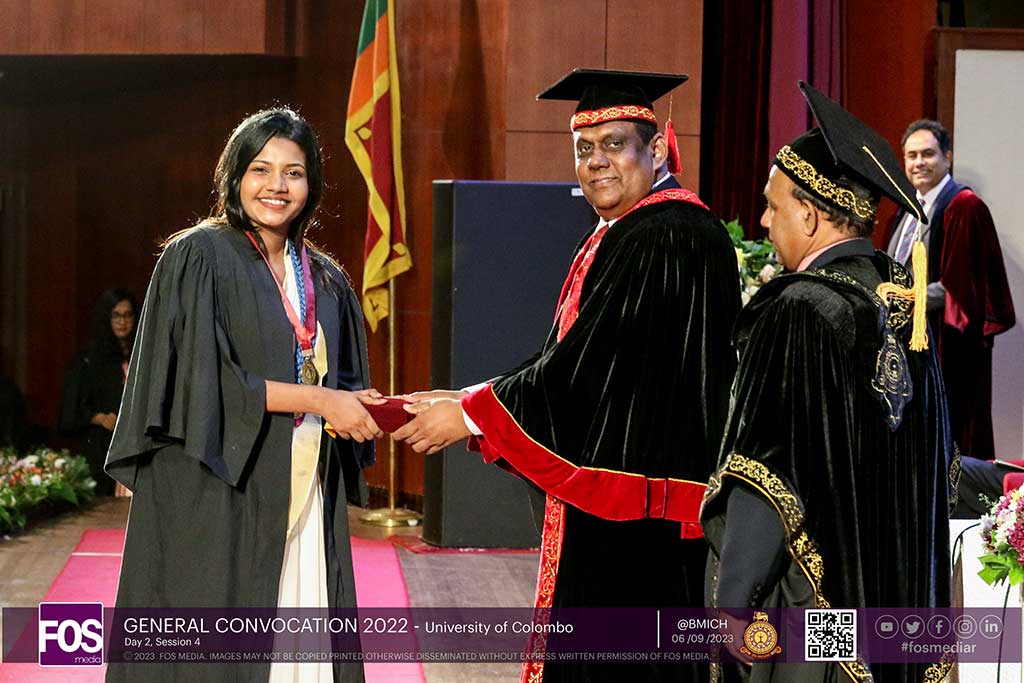 Congratulations to Ms Sachindri Piyahasie Dias from the Faculty of Law for her remarkable achievement in receiving the Open Awards – D. P. P. Samarasekara Peace Prize at the General Convocation 2022. Ms. Dias completed her Bachelor of Laws degree with Second Class Upper Division Honors and is currently serving as a Research Officer to a Supreme Court Judge in Sri Lanka. Since the age of 17, she has been actively involved in various projects related to Special Education. In 2017, she secured a UNDP grant at the iVOICE competition to develop a sign language guidebook, benefitting over 400,000 hearing-impaired Sri Lankans.
Throughout her time at the University, she played a pivotal role as a member of AIESEC, taking on various responsibilities. She served as the Organizing Committee President for Project Archi-Tech and held the position of Research and Development Responsible for a nationwide initiative, positively impacting over 600 undergraduates and children. Additionally, Ms Dias led a successful renovation project at Lady Ridgeway Children's Hospital, earning her the 2020 Emerging Young Leader award from AIESEC, University of Colombo. Her contributions have extended beyond the university, as she has also actively participated in various international and domestic organizations, including the International Water Management Institute.