The Department of Sociology will be organizing the monthly seminar for the month of February, on Thursday 14th February 2019 from 2.00 p.m – 3.30 p.m in the Seminar Room of the Department of Sociology. At this seminar, Dr. Tharindi Udalagama will be delivering the lecture on "That's not Love but Greed!: Perspectives on Love and Sex after Marriage".
---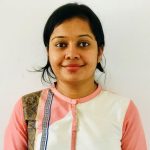 Dr. Udalagama is a product of the Department of Sociology, University of Colombo where she completed her Bachelor's Degree in 2010 with a First Class Honours. She was awarded the N.D.S. Silva Memorial prize for Sociology for best performance at the final degree examination in Arts held in the year 2010 by the University of Colombo, Sri Lanka. She is employed as a Lecturer in Sociology at the University of Colombo since 2012. Her Ph.D. thesis is on social suffering of farmer communities in the Mahaweli H system; the oldest system of the Mahaweli Development Program. At this seminar, she will be sharing a chapter from her thesis on how ideas of love and sex are given meaning to by married women within and outside of marriage in a rural village in Sri Lanka.
Dr. Tharindi Udalagama completed her Ph.D. at Durham University, United Kingdom in 2018. She was awarded a Commonwealth Scholarship in 2014 to complete her Ph.D. in Social Anthropology. She is also an 'honorary fellow' of the Department of Anthropology at Durham University.