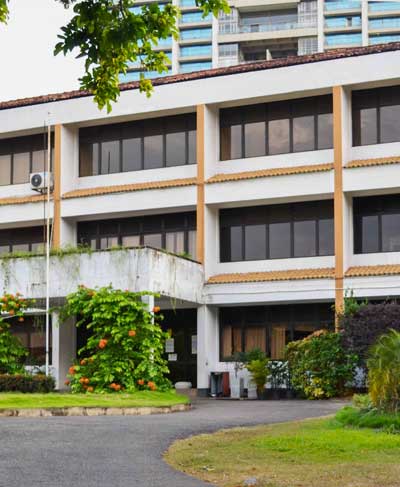 Establishment of Faculty of Indigenous Medicine
University of Colombo proudly announces the establishment of its newest Faculty, the Faculty of Indigenous Medicine, through Gazette Extraordinary No 2319/22 on Wednesday, February 13, 2023. This marks a significant milestone in the history of the institution as the 10th Faculty. The Faculty of Indigenous Medicine will consist of six new departments, each focusing on different aspects of traditional medicine. These departments include the Department of Kayachikitsa and Deshiya Chikitsa (Department of Ayurveda Medicine and Indigenous Medicine), Department of Moalejat (Department of Unani Clinical Medicine), Department of Ilmul Advia (Department of Unani Pharmacology), Department of Shalya Shalakya and Prasutitantra Kaumarabhrithya (Department of Ayurveda Surgery, ENT, Ophthalmology and Gynecology, Obstetrics and Pediatrics), Department of Dravyaguna Vignana and Swasthavritta (Ayurveda Pharmacology, Pharmaceutics and Community Medicine), Department of Moolika Siddhanta and Shareera Vignana (Department of Basic Principles, Ayurveda Anatomy and Physiology)
Senior Professor (Chair) H.D. Karunaratne, the Vice-Chancellor of the University, extends sincere gratitude to all those who contributed to the establishment of this Faculty, including the Minister of Education and other distinguished academics and officials who supported this initiative and helped make it a reality.