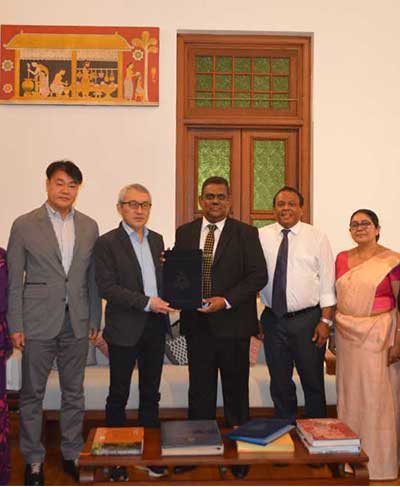 UOC signs an MoU with the Japan Association for the Promotion of Ayurveda (JAPA)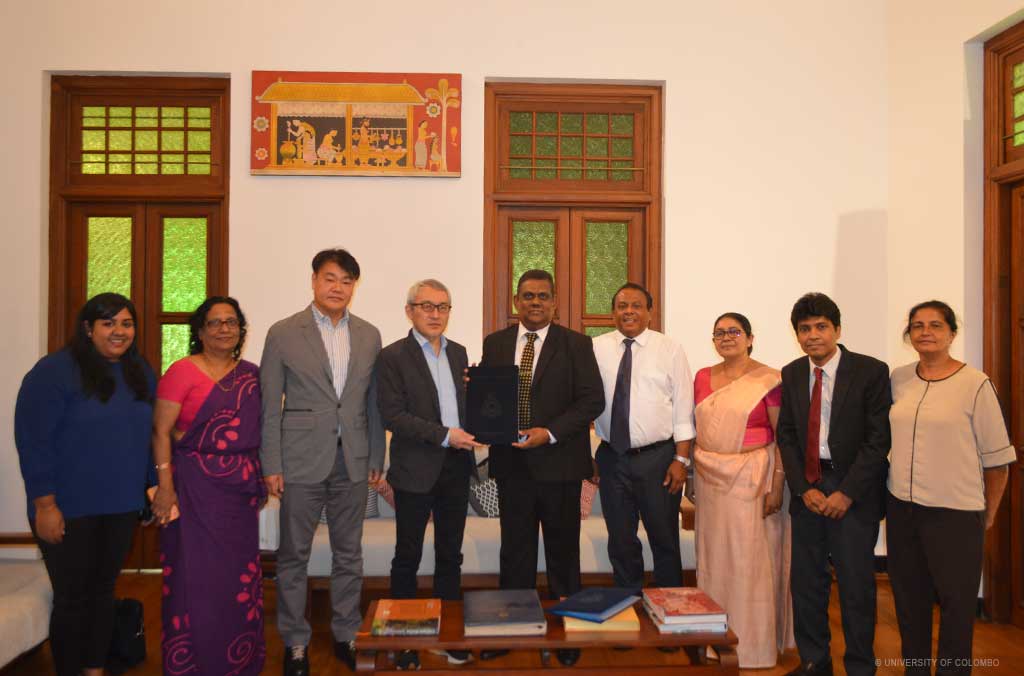 The Japan Association for the Promotion of Ayurveda (JAPA) and Tree of Life Co. Ltd. in Japan signed a Memorandum of Understanding (MoU) with the Faculty of Indigenous Medicine. The aim of this partnership is to introduce Ayurveda to benefit the people of Japan and foster bilateral friendship between Sri Lanka and Japan. JAPA is an association that has been collaborating with the Sri Lanka Ayurveda Medical Association in Japan since 2008. Currently, Tree of Life Co. Ltd in Japan is heading JAPA.
The MoU was signed on February 28, 2023, at the College House by Senior Professor (Chair) H.D. Karunaratne, the Vice Chancellor, and Mr Tadashi Chigenaga, the Chairman of Tree of Life Japan and Sri Lanka. Mr Yasuhiro Mizukami, Director of Tree of Life Japan, and officials from Tree of Life Sri Lanka, including Mr Shelly Thenuwara, Managing Director, Miss Yalindrine Thenuwara, Business Development Manager, and Ms Ramani MasaKorala, Senior Manager, were all in attendance at the signing of the agreement. Additionally, Senior Professor Priyani A Paranagama, former Director of the Institute of Indigenous Medicine, and Professor P K Perera, Dean of the Faculty of Indigenous Medicine, were present to witness the signing of the agreement on behalf of the University of Colombo.
Wellness tourism is associated with Ayurveda/traditional medicine and the geographical nature of the country. This sector is related with a lot of potentials to provide value-added products (medicine/nutraceuticals) of Sri Lankan Ayurveda/ Traditional medicine for international consumers and contribute to providing employment to local communities from this service would definitely create a positive impact on the Sri Lankan economy. Industry professionals in this sector are conscious that the growth of the Wellness tourism industry in Sri Lanka must be supported by professionals and academics in the field of the Indigenous Medical sector in the higher education system. Hence, this MOU represents the uplifting of Sri Lanka's wellness tourism sector with a focus on Ayurveda/traditional medicine while promoting Sri Lankan Ayurveda for the physical and mental benefits of the people in Japanese society in the daily life of Japan.