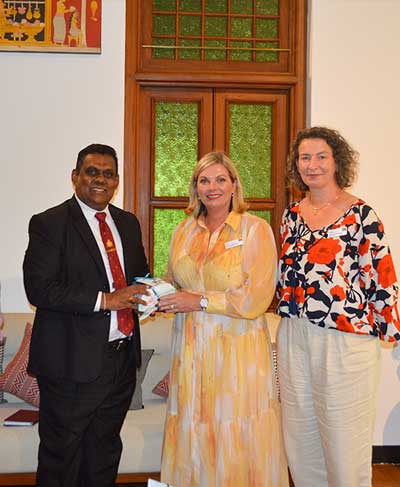 Edith Cowan University Delegation Fosters Collaboration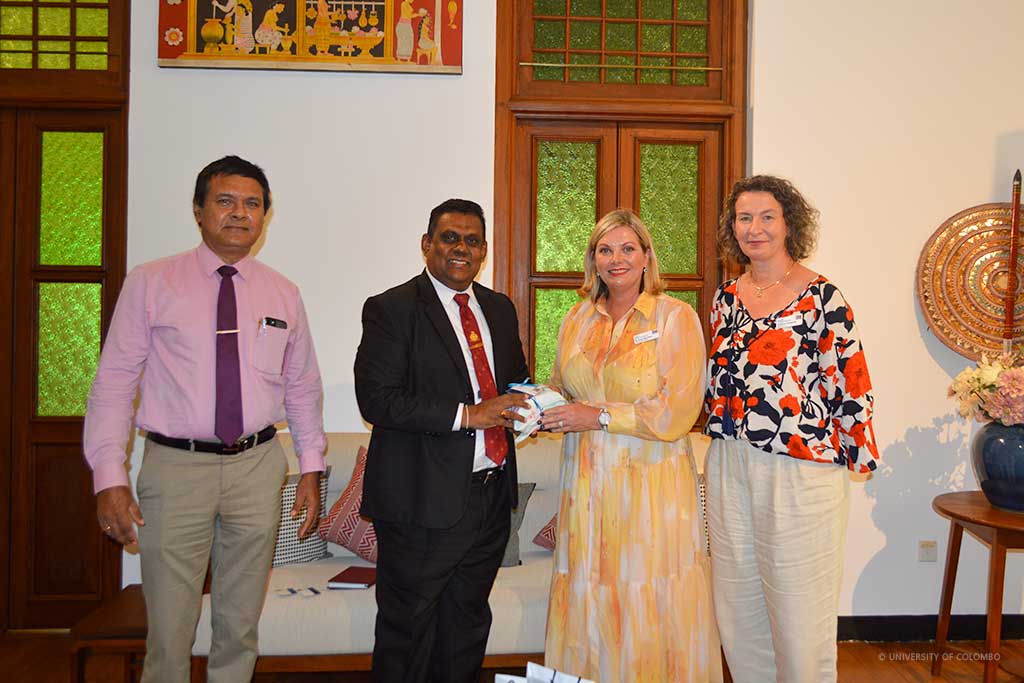 Two nursing academics from Edith Cowan University in Australia visited the University of Colombo on August 31, 2023, to establish an effective collaboration between the two universities. The team consisted of Dr. Carol Crevacore, a senior lecturer in nursing, and Dr. Tania Beament, an Associate Dean of the School of Nursing/Midwifery. Edith Cowan University in Western Australia ranks among the top 100 universities globally and is renowned for its nursing graduate and post-graduate education programs.
During their visit to the Faculty of Nursing, the two academics engaged in a highly productive discussion with Professor S.S.P. Warnakulasuriya, the dean, and the academic staff of the Faculty of Nursing. The discussion specifically highlighted opportunities available to students, including scholarships and post-graduate prospects for both students and academic staff. Additionally, they explored research collaboration, joint projects, curriculum development, expert support, and visiting lecturer opportunities for other institutions. The two academics also took a brief observational tour of the skill lab and had friendly interactions with students.
This delegation subsequently met with Senior Professor (Chair) H.D. Karunaratne, the Vice-Chancellor of the University, to discuss the potential for initiating collaborations with other faculties at the University of Colombo. They decided to sign the first Memorandum of Understanding (MOU) with the Faculty of Nursing. The Vice-Chancellor expressed gratitude to the delegates for selecting the University of Colombo and commended their commitment to establishing effective collaborations with various faculties within the university.