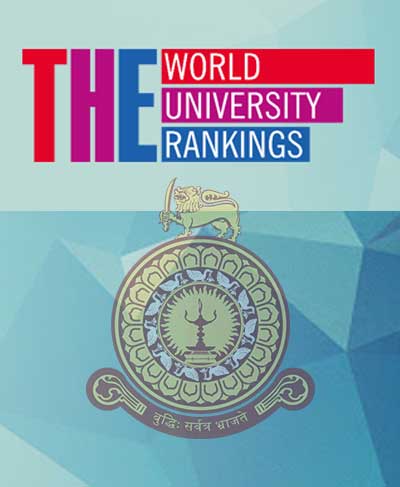 University of Colombo ranks in the THE Subject ranking 2021

The University of Colombo has reached a higher ranking in the World University Ranking systems during the year 2020. This reflects improved quality of learning and teaching methods, enhanced research and development entwined with innovation and commercialization, constant monitoring and evaluation of the administration, and the commitment & dedication of all members of staff of our University. On 28th October 2020, the University of Colombo got ranked in the 2021 Times Higher Education World University Rankings by Subjects – in 'Clinical & Health' (an upward trajectory in 2021) and has also been ranked in the subject category named 'Life Sciences'.
We extend our heartiest congratulations to all staff and students.
---
Source: https://www.timeshighereducation.com/world-university-rankings/by-subject