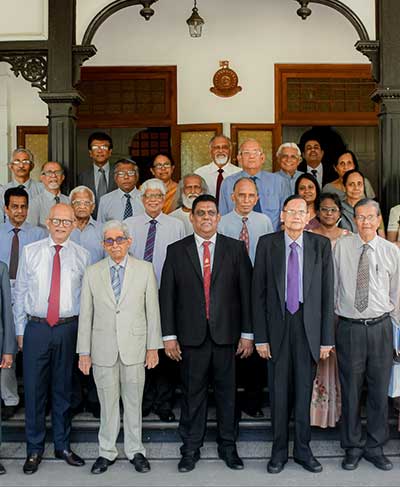 University of Colombo Extends Appreciation to Emeritus Professors
The University of Colombo showed its appreciation for the services of Emeritus Professors by issuing Identity Cards on August 21, 2023. Currently, there are 84 Emeritus Professors affiliated with the university, and 32 of them attended the event.
During the event, Senior Professor (Chair) H. D. Karunaratne, the Vice Chancellor, provided an overview of the university's current status. He also engaged in discussions with the Emeritus Professors regarding the university's development and potential collaborations with them. During the discussions, Emeritus Professor Gamini Lakshman Peiris emphasized the importance of internationalization, leveraging the university's location, and highlighted the significance of the University Grants Commission (UGC) for Sri Lanka's higher education system. Emeritus Professor Sanath Lamabadusooriya stressed the need for expanding medical education in Sri Lanka, while Emeritus Professor Sarath Kotagama explained the importance of increasing undergraduate education opportunities for foreign students.
Emeritus Professor Saroj Jayasinghe highlighted the role of Emeritus Professors in expanding research networks, conducting research activities, and obtaining international research grants. Additionally, Emeritus Professor Siri Hettige emphasized the importance of establishing an association of Emeritus Professors across universities, with the support of the University Grants Commission. Emeritus Professor Indralal De Silva mentioned the necessity of promoting inter-faculty teaching and learning activities. The Vice Chancellor expressed the University of Colombo's commitment to engaging in discussions with all Emeritus Professors at least once every six months.
More Photos: FOS Media