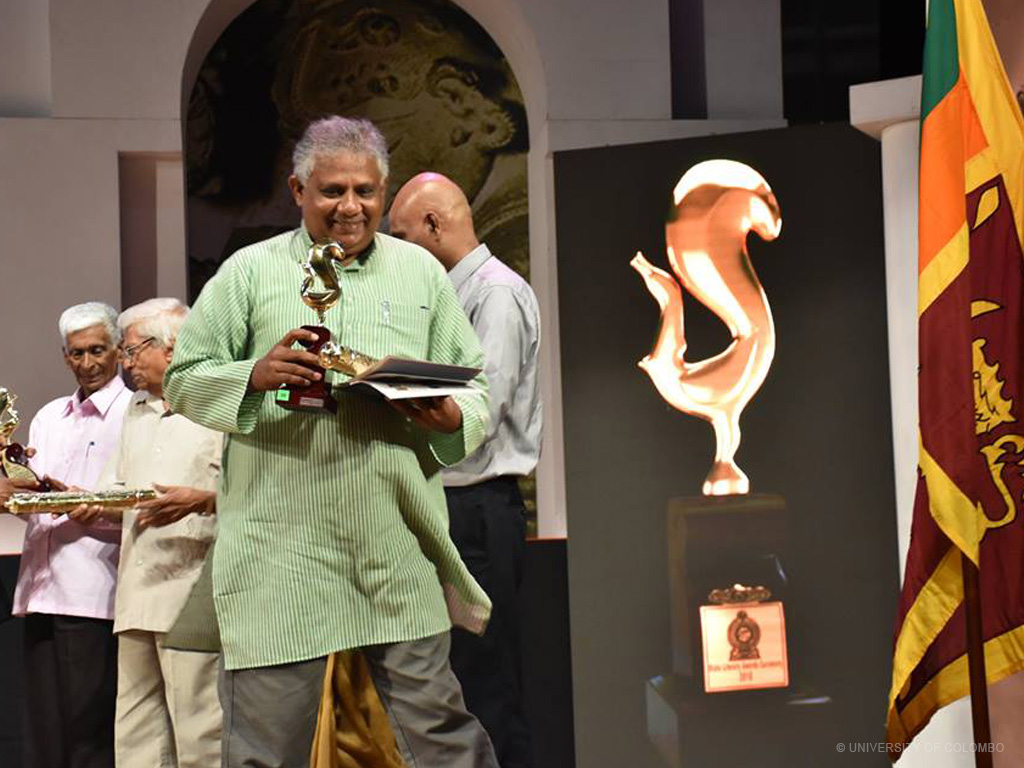 State Literary Award for the Best Translated Book
Professor Premakumara de Silva – Dean, Faculty of Arts with the Co-author, Mr. Abeyratne Attanayaka, was awarded for the Best Translated Book (Academic) in the State Literary Awards Festival 2018, held on 11th September 2018, for the book titled 'Modernity, Post-modernity and Neo-sociological Theories' (නූතනත්වය, පශ්චාත් නූතනත්වය සහ නව සමාජ විද්‍යාත්මක න්‍යාය).
This Book was originally written by a Prominent Indian Sociologist, Professor S.L. Doshi and it was edited and translated into Sinhala by Professor Premakumara de Silva and Mr. Abeyratne Attanayake as 'නූතනත්වය, පශ්චාත් නූතනත්වය සහ නව සමාජ විද්‍යාත්මක න්‍යාය and was published by Fast Publishing (private) Limited – Colombo. The Book contains 16 chapters within 652 pages including a Sinhala-English glossary.