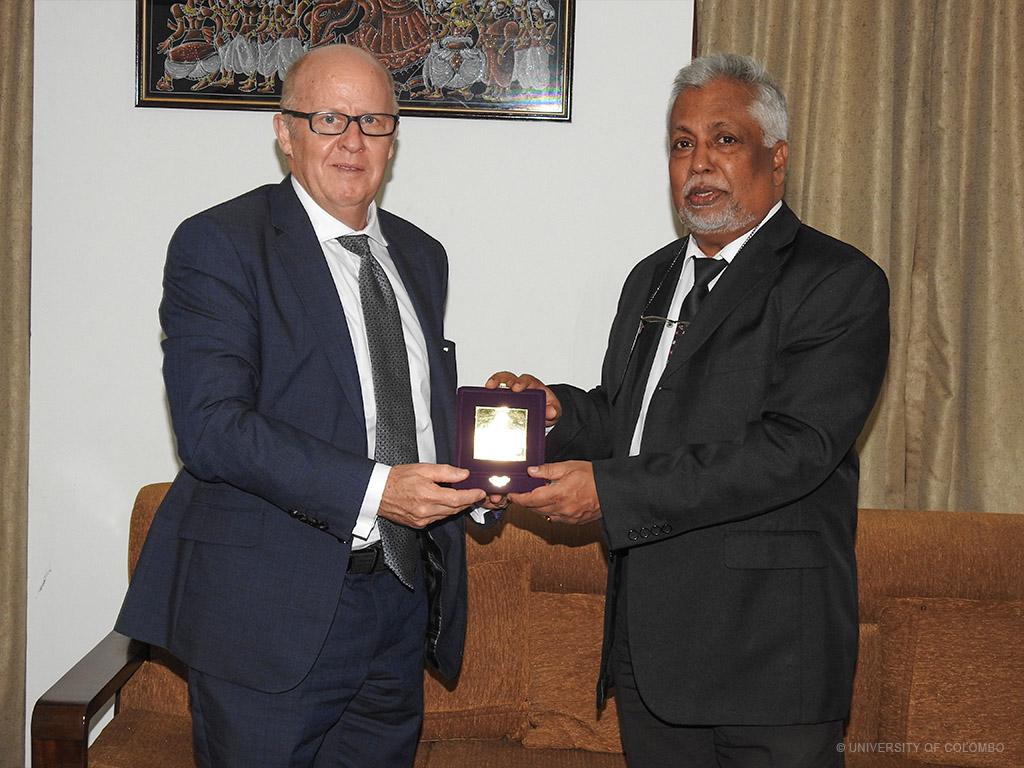 Deputy Vice Chancellor, QUT visits University of Colombo
Professor Scott Sheppard – Deputy Vice-Chancellor and Vice-President (International and Development), Queensland University of Technology, Australia visited University of Colombo on 10th September 2018 at the College House. Professor Sheppard met Senior Professor Lakshman Dissanayake, Vice Chancellor, University of Colombo and discussed how to expand ongoing programs between the two universities in to other possible arenas.
Ms. Tze Ay Chuah Executive Director, QUT International, Ms. Kitiwan Buabarn, International  Promotions Coordinator also participated at the meeting representing QUT. The meeting was organized by the International Office of University of Colombo.