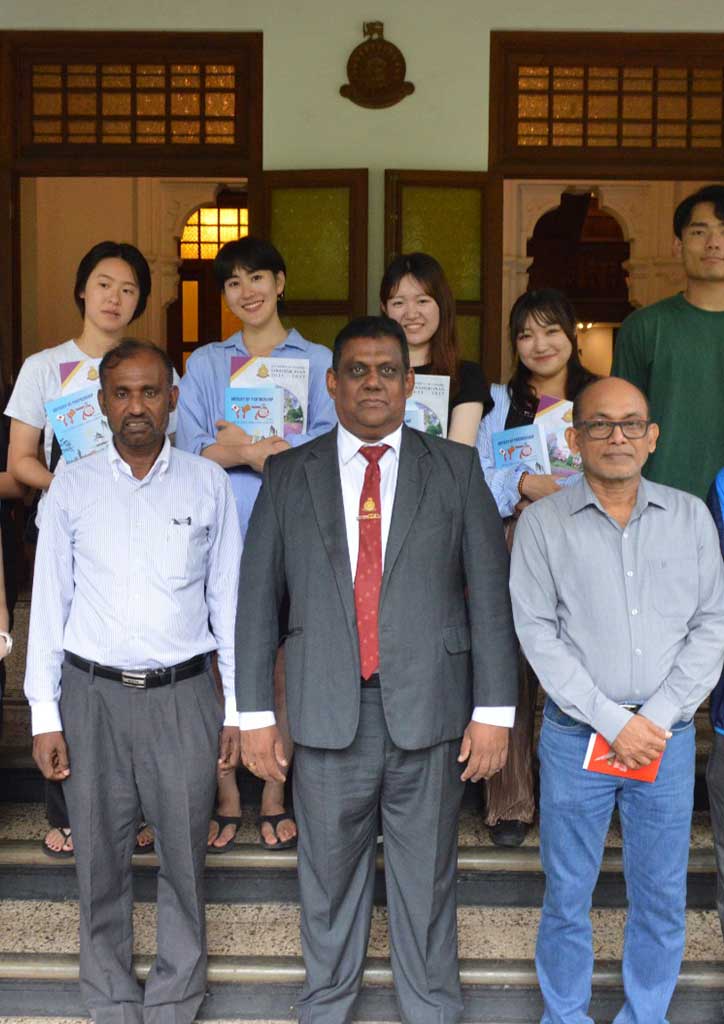 Rikkyo University Delegation Visits University of Colombo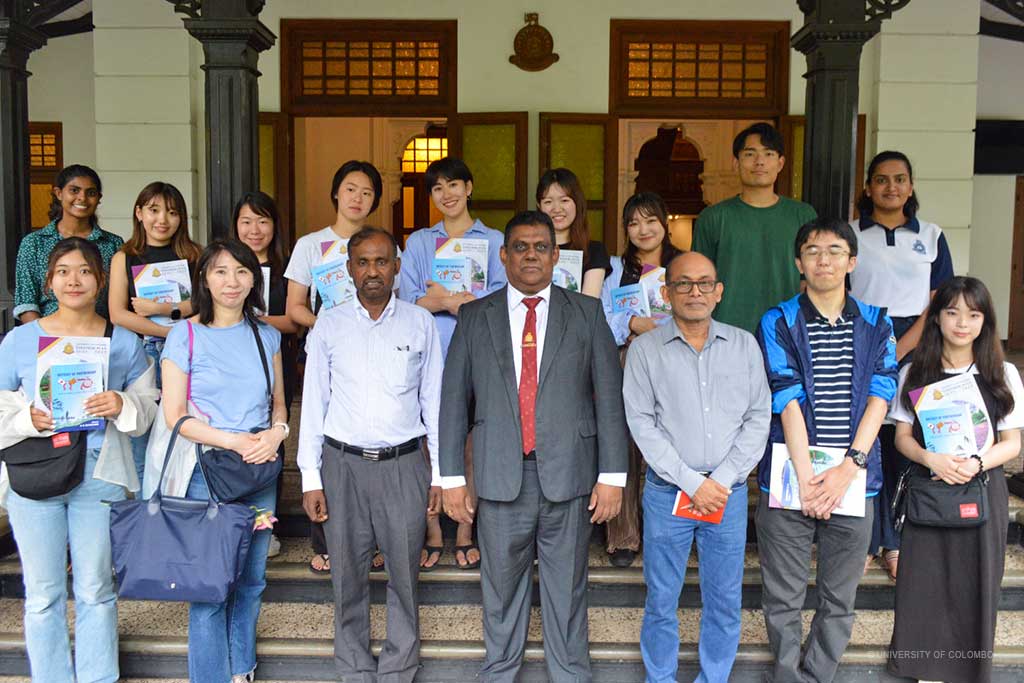 A delegation comprising twelve undergraduate students and two academic staff members from Rikkyo University in Japan visited the University of Colombo on the 1st of September 2023. This was a part of the annual student visit between Japan and Sri Lanka, which also marked the first visit by Japanese undergraduates in three years, a break caused by the COVID-19 pandemic. The delegation received a warm welcome from the Department of Economics (DOE) of the Faculty of Arts and the Economics Student Association (ESA) affiliated with the Department.
The highlight of the visit was a productive discussion held with the University's Vice Chancellor, Senior Professor (Chair) H.D. Karunaratne at the Senate Hall, College House. This discussion centred on future prospects for collaboration and networking between the two nations in the fields of research and advanced studies. The coordination of this momentous occasion was overseen by Professor N.S. Cooray from the International University of Japan.