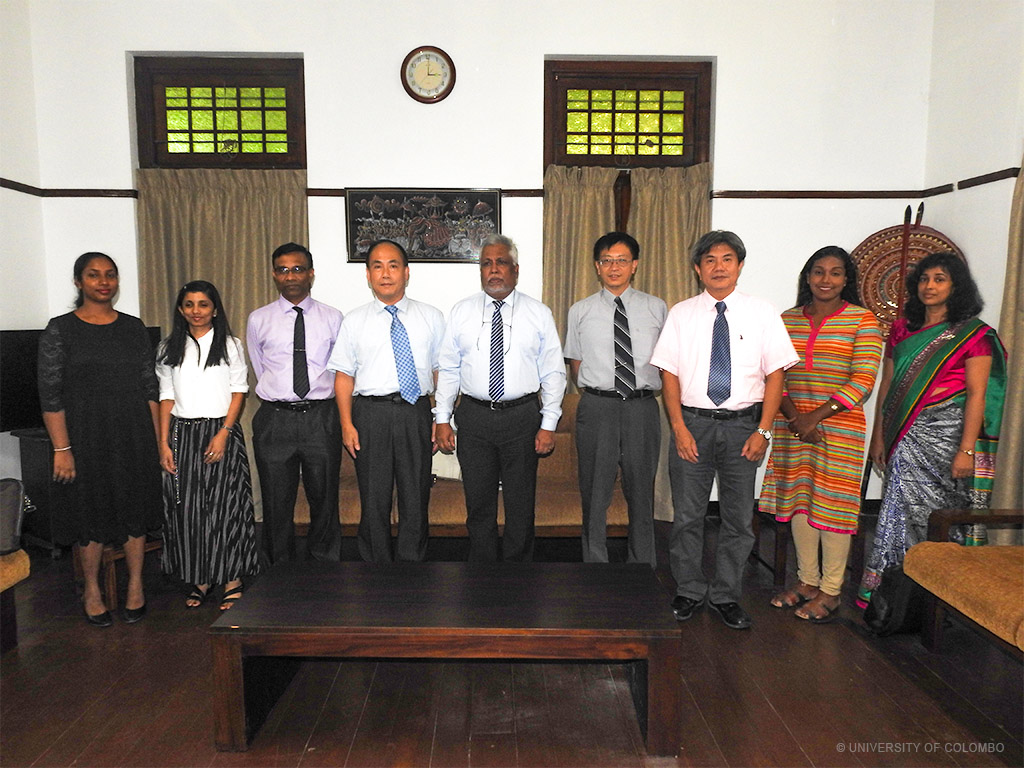 National Central University, Taiwan to collaborate with University of Colombo
A Delegation led by Professor Timothy K. Shih Vice Dean of College of Electrical Engineering and Computer Science, National Central University, Taiwan visited University of Colombo and met Senior Professor Lakshman Dissanayake, Vice Chancellor of University of Colombo on 25 June 2018.  Professor Shih was accompanied by Professor Yung-Fang Chen, Department of Communication Engineering, Professor Tsung-Han Tsung, Department of Electrical Engineering and Professor Wu-Yuin Hwang, Department of Computer Science and Information Engineering The National Central University, Taiwan.
Professor K.P.Hewagamage, Director , University of Colombo School of Computing and Dr. Kokila Konasinghe, Director, International Office also participated at the meeting. The meeting was organized by the International Office of University of Colombo.