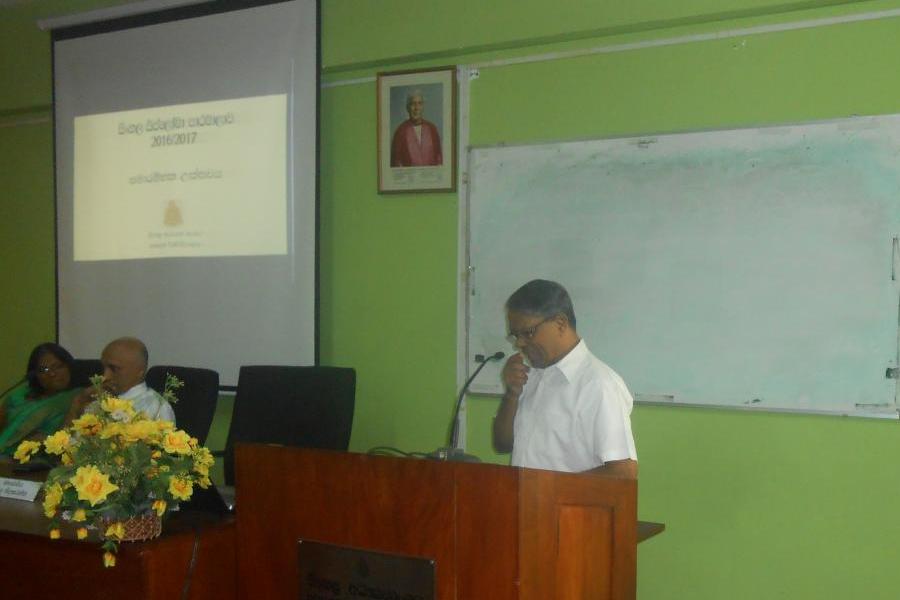 Inauguration Ceremony of Diploma in Sinhala – 2016
Inauguration ceremony of the Diploma in Sinhala Programme – 2016, was held on 20th February 2016 from 9.30 am onwards at M. B. Ariyapala Auditorium, Department of Sinhala.  Professor Asanga Thillekeratne – Cooridnator – Buddhist Studies Unit, Faculty of Arts, was the guest speaker.
Prof. Athula Ranasinghe – Dean, Faculty of Arts, Ms. Latha Gurusinghe – Head, Department  of Sinhala and Mr. Premasiri Nagasinghe – Co-ordinator – Diploma in Sinhala programme were there in the inauguration ceremony.