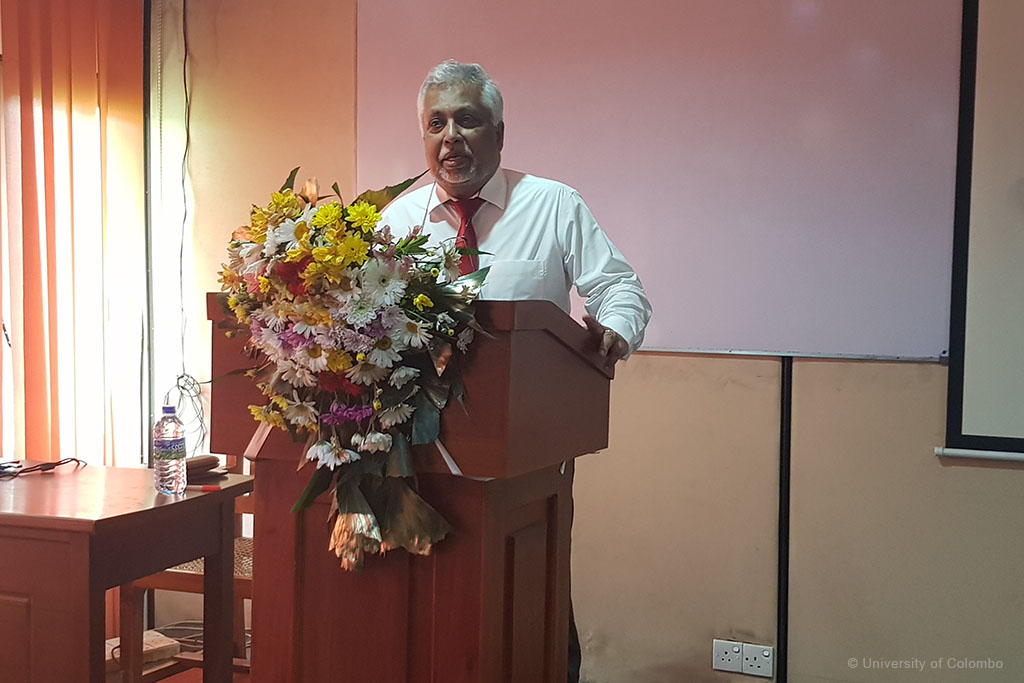 Inauguration Ceremony of the Certificate Course in Politics and Governance
The inaugural ceremony of the 7th batch the Certificate Course in Politics and Governance was held on the 21st of July 2018 at 9.30 am in the Political Science Auditorium, Department of Political Science and Public Policy.
Senior Professor Lakshman Dissanayake, the Vice Chancellor University of Colombo, Professor Premakumara de Silva, the Dean Faculty of Arts, Mr. Mahesh Senanayake, the Course Coordinator of Politics & Governance, Heads of other departments, Staff of Political Science Department and participants of the course were participated in the inauguration. Enhance and upgrade the knowledge on politics and governance of the newly elected local government members and local level Politicians is the main objective of this course.