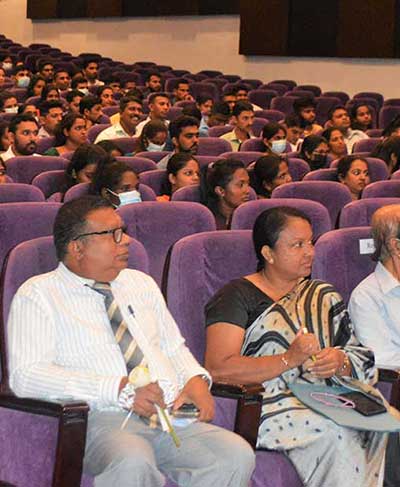 IHRA Commences the New Academic Year with 173 Students Enrolled
The Institute of Human Resource Advancement (IHRA) offers the Bachelor of Labour Management (BLM) degree and the Diploma in Labour Education (DLE) programs, providing employees with the opportunity to enhance their skills and acquire essential educational qualifications. The new academic year of 2023/24 commenced on May 24th, 2023, at the New Arts Theatre, with a total of 173 students registering for both programs.
The inauguration ceremony was graced by the Chief Guest, Senior Professor (Chair) HD Karunaratne, the Vice Chancellor of the University. The event was attended by prominent individuals, including the Director of the IHRA, Professor WS Chandrasekara, as well as staff members of the institute.