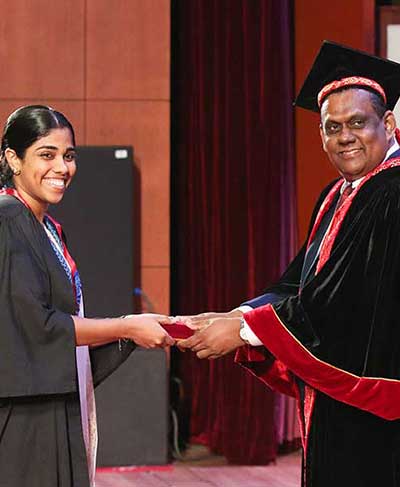 D. P. P. Samarasekara Peace Prize – General Convocation 2021
University of Colombo congratulates Ms SG De Silva (2016/L/7576), Faculty of Law and Mr MM Perera (2017/S/16283) – Faculty of Science on receiving the Open Awards – D. P. P. Samarasekara Peace Prize at the General Convocation 2021.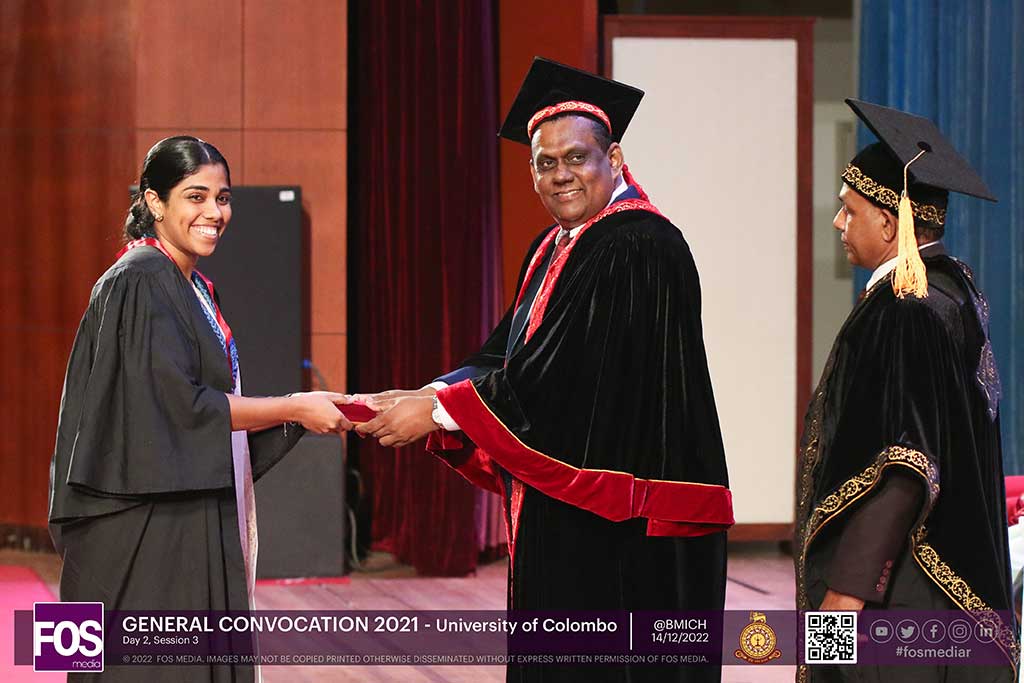 Ms SG De Silva – Faculty of Law
Ms Gangulali de Silva successfully completed her Bachelor of Laws degree with a Second Class Upper Division Honours. At the age of 13, she formed the CHILD Foundation, an organization to uplift rural lives in her locality. Her efforts were recognized in 2019 by her appointment as one of the two Sri Lankan youth delegates to the United Nations, where she made the National Youth Statement at the 74th General Assembly. As the Charter President of her community-based Leo Club, Ms. de Silva led 6 projects targeting 2,700 local beneficiaries. In 2021, she co-founded Break the Chain – an island-wide, tri-lingual awareness campaign on 'ragging' in higher educational institutions, through which awareness was created among 2,500 students, within 8 months. The movement recently presented an action plan to the President's Office. Ms de Silva is also a part of organizations such as the Yeheliya Foundation and Colombo Shapers.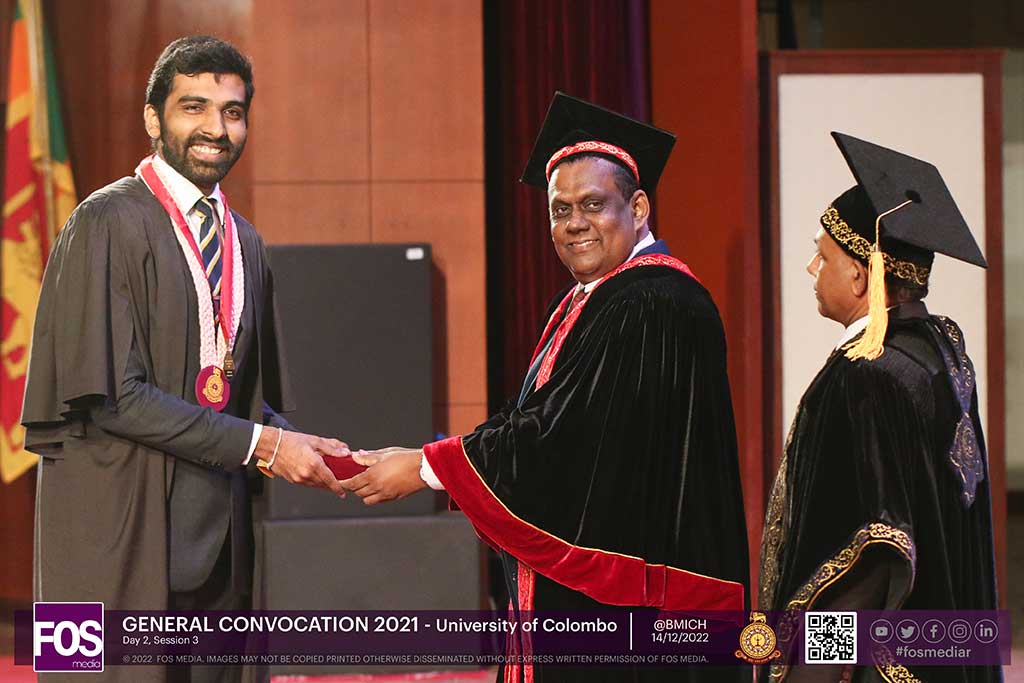 Mr MM Perera – Faculty of Science
Mr Mindula Perera received his primary and secondary education from St. Peter's College Colombo and graduated with an honours degree in Finance and Insurance from the Department of Mathematics, Faculty of Science. Throughout his university life, he has been a volunteer and believed that quality education is the tool to break barriers and foster peace, harmony, and equality. During his tenure as the president of the Rotaract Club of the Faculty of Science. He was an integral part of "Akhankara" a project which educated and provided career guidance to underprivileged students. He also was the project chairperson for "Future Challenge" which uplifted the professional and corporate knowledge of science undergraduates. He was appointed as a director of the community service for Rotaract in Sri Lanka and Maldives where he spearheaded "TogetherSL", focusing on multiple underprivileged communities across the country from Jaffna to Galle where social gaps were bridged through education and literacy skills