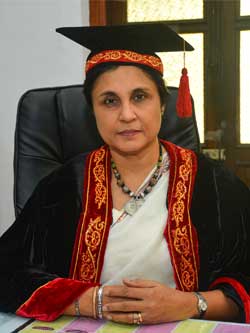 General Convocation 2018 – Message from the Vice-Chancellor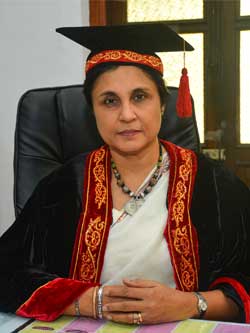 My warmest congratulations to the 2018  graduands of the University of Colombo. This, indeed, is an unforgettable moment in your life, as it is for your parents, well-wishers and friends. You have so much to be proud of and we are, indeed, so proud of you. As the pioneering leader in higher education in Sri Lanka, our university aims for the highest academic goals and is the considered benchmark in many fields of learning at national and regional levels. Since its inception 150 years ago, the University of Colombo has supported the development and learning environment of its multiple fields of study, in line with our visionaries and policy makers.  I am confident that the many intellectual inputs you gained, alongside your unending preparation and toil, have indeed fulfilled your academic aims and objectives. I am certain that the knowledge and proficiencies you have attained, interwoven with your inborn talents and acquired soft skills, have made you our proud product with the fitting label 'Made in UoC'!
I wish to acknowledge the academic and support staff, Librarian and library staff, the  Registrar and the entire administrative system, the financial arm of our university led by the Bursar, the Senior Student Counsellor and all academics committed to student support, Director of Sports and support staff, the engineering division and maintenance staff, hostel wardens and management, web-based operational staff, Deputy Marshal and security team—all of whom have collectively given their best to make your university experience conducive for the achievement of high levels of excellence. Their services and dedicated contributions must never be overlooked or forgotten. Furthermore, none of what we experience and enjoy today would have been a reality if not for the dedication of our forefathers.  Let us salute them.
My fervent wish is that you will always remember your alma mater for nurturing you and that you will become the active alumni she requires to help sustain her high status in the centuries ahead.
I extend to you my very best wishes to be responsible and diligent professionals in our beautiful country!
Professor Chandrika N Wijeyaratne
Vice Chancellor of the University of Colombo