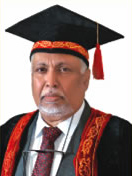 General Convocation 2017 – Message from the Vice-Chancellor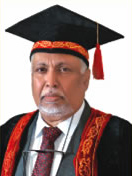 I am delighted to congratulate all the graduands receiving their degrees today at the Graduation Ceremony of the University of Colombo. You are graduating from the oldest university in Sri Lanka which was founded in 1870, with the establishment of the Ceylon Medical College. Today, the University of Colombo is the best-ranked university in Sri Lanka as we have been ranked among the top 1000 universities in the world by the Times Higher Education World Rankings and QS Rankings.
Dear Graduands, you are our brightest hope and our most exciting reality: you came to the University of Colombo with great expectations of realising your highest aspirations; you came to these precincts to excel academically, to grow personally, and to enhance your social skills. I am certain that you have benefited from your time at the University of Colombo and have been a witness to the University's efforts to advance as a premier destination for the brightest scholars. As we all know, you will endorse that you found a passionately committed faculty, ready to guide your intellectual advancement and academic maturity.  You have also witnessed a staff that is constantly prepared to respond to your needs and serve you with profound commitment and exemplary dedication. I also believe that you have received the best guidance and the most appropriate career counselling towards your professional goals. We know that you have mastered your respective disciplines and go forth with pride. Our hearts go with you.
I take this opportunity to congratulate you, and in particular, to greet and congratulate your parents and loved ones who stood by you in the past and will continue to stand by you in the future.
Finally, remember your alma mater: I would like to kindly request all of you to join our Alumni Association so that you will continue to be valued members of our university community; wherever life may take you, I hope you will always remember the University of Colombo.
Senior Professor Lakshman Dissanayake
Vice-Chancellor, University of Colombo