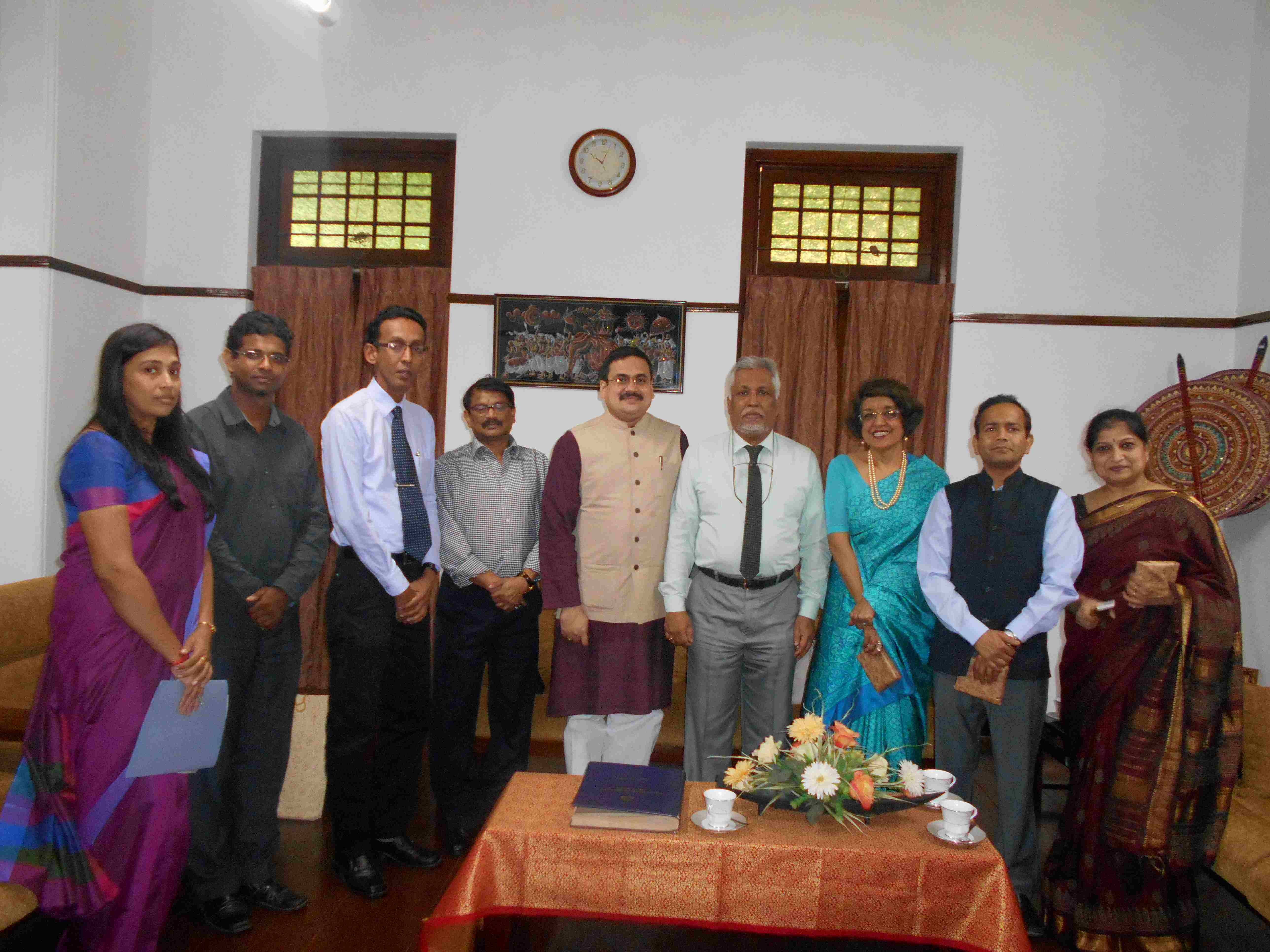 Her Excellency Professor Veena Sirki and ICCR Officials visit University of Colombo
Her Excellency Professor Veena Sirki, an Ambassador, Professor Ashwini K. Mohapatra, Chairperson ,Center for West Asian Studies, Jawaharlal Nehru University , Dr. Anirban Ganguly, Director, Dr. Syama   Prasad Mookerji  Research Foundation, Dr. Varun Veer , Leading Yoga Exponent and Mrs. Rajashree Behera, Director, Indian Cultural Center visited Professor Lakshaman Dissanayake , Vice Chancellor, University of Colombo on 2nd of March at the Vice Chancellor's  Office, representing Indian Council for Cultural Relations, New Delhi.
During the meeting Professor Lakshman Dissanayake express his genuine willingness to work with India as a long term friend of Sri Lanka and expressed his sincere thanks and appreciation to the delegation for their support through out to the University. Her Excellency Professor Sirki agreed to help the proposed large scale projects at University of Colombo during the discussions.
Professor Sandagomi Coperahewa, Director, Center for Contemporary Indian Studies (CCIS), University of Colombo and Dr. Sampath Seneviratne, Director, International Unit of university of Colombo also participated at the event.