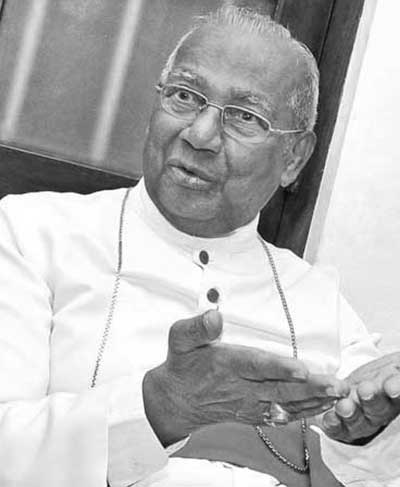 Demise of Most Rev. Archbishop Oswald Gomis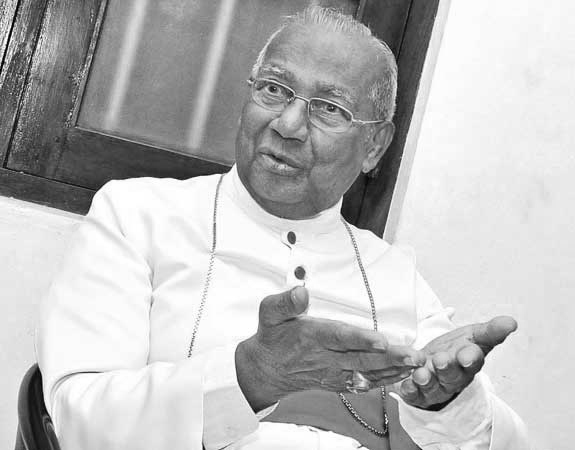 It is with great sadness that we announce the passing of His Grace the Most Reverend Dr Oswald Gomis, Emeritus Archbishop and former Chancellor of the University of Colombo (2001-2021).
Most Rev. Oswald Gomis is a historian, a Sinhala language scholar, an author, and an educator. He was born on 12th December 1932, in Kelaniya and dedicated his life to God in 1958. Later, he served as the Assistant Bishop of the Colombo Archdiocese for nearly 28 years, and later as the Bishop of Anuradhapura. After that, he also served as the Archbishop of Colombo until his retirement. Also, as mentioned above, His Excellency Oswald Gomis served as the Chancellor of the University of Colombo for over 20 years and gave his blessings and service in producing honorable scholars through the university of Colombo.
The name Most Rev. Archbishop Oswald Gomis is not only glorified in the Catholic Church in this country but also in the Asian region as well as Internationally. He reached the prestigious position of Chancellor of the University of Colombo, one of the leading intellectual institutions of university education in Sri Lanka, due to his exceptional skills and intellectual excellence.
However, God called him on February 03 for full-time service of God after finishing his missionary work and his intellectual efforts in this country and this world. His remains were brought to the New Arts Theater (NAT) of Colombo University on the 6th of February for a final tribute. The Vice Chancellor, Senior Professor (Chair) H. D. Karunaratne, and other Deans, Professors, non-academic staff as well as the current generation of students were present at this occasion.
At the occasion, the prayers were conducted by Colombo Regional University Chaplin Rev. Fr Saman Maximus, and Students of the Catholic Students' Movement of the University of Colombo. Additionally, Rev. Father Jude Krishantha, the Director of Communication and Mass Media of the Archdiocese of Colombo, and other guests were present at the service. Especially, the Chancellor of Sri Jayawardenepura University, Most Rev. Itthepane Dhammalankara Thero, was also present to pay his final tribute.
View More Photos – FOS Media