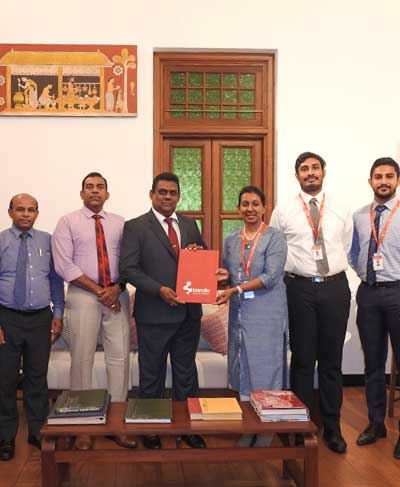 Brandix Manusathkara University Scholarship Program
Brandix, a leading apparel manufacturing company in Sri Lanka, launched a new initiative, the 'University Scholarship programme' under the CSR pillar known as Brandix Manusathkara in view of the enhancement of student education at the universities. With the scope of facilitating students who qualify to study in state universities with flying colors from schools within the area of the "Model Village" covering a 10km radius of Brandix manufacturing locations, about 6 students of the university have been selected from 6 different districts.
The selected students are from the Sri Palee Campus, Faculty of Management & Finance, Faculty of Law, and Faculty of Technology for the year 2022. The MOU of the scholarships was officially handed over to the Vice Chancellor by the group head of the CSR/ Brandix Manusathkara in the presence of the Registrar, Rector, Deans of the faculties of Technology, Management and Finance, Law and Assistant registrar of Student and staff affairs on 3rd November 2022.