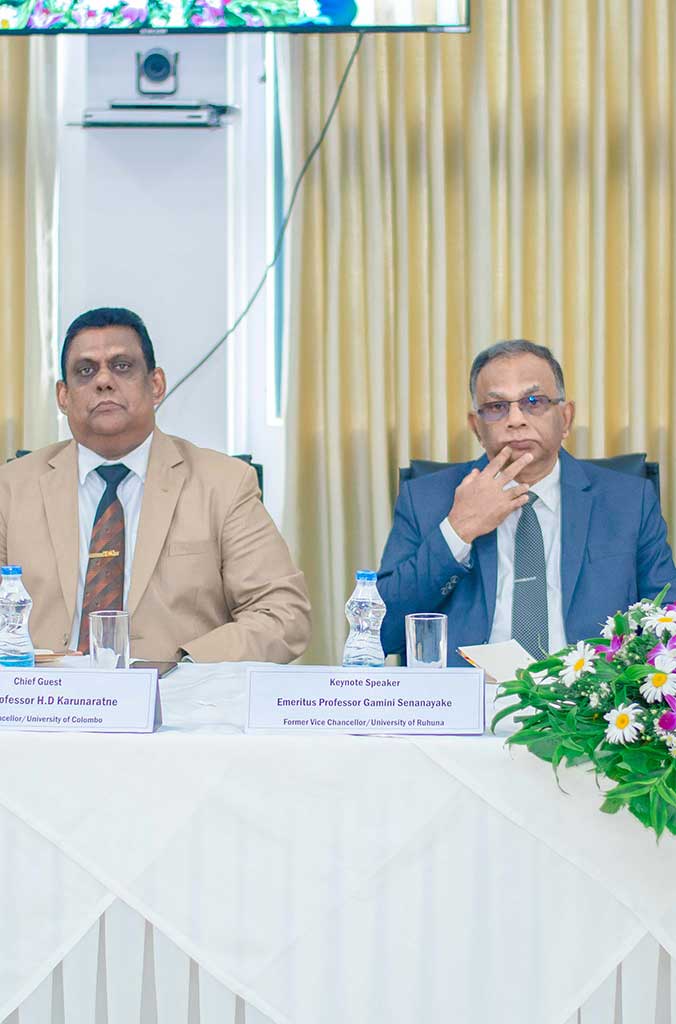 Annual Research Symposium 2022 – Faculty of Technology
The sixth Annual Research Symposium (ARS) of the Faculty of Technology was held successfully under the patronage of the Chief Guest, the Vice Chancellor, Senior Professor (Chair) H.D. Karunaratne on 2nd November 2022 at the Faculty of Technology premises at Pitipana, Homagama. The theme of this year's research symposium was "Role of Technology in Mitigating Challenges in Higher Education Sector". The symposium was adorned by two keynote speakers, Emeritus Professor Gamini Senanayake, former Vice-chancellor of University of Ruhuna and Professor L.C. Goonetilleke, Professor of Mathematics, Rutgers University, New Jersey, USA, two eminent scientists of international repute.
In this year's research symposium, emphasis was given to highlighting the importance of strengthening research & development and the culture of innovation for providing potential avenues for commercialization. A special feature at the symposium was to display a number of new products developed by the undergraduates of the Faculty. At the technical sessions held in the afternoon, researchers presented twelve abstracts.
Media coverage: FOS media & Techno MEDIA.
Sponsorship:  S & D Associates Pvt Ltd, Hemsons International Pvt Ltd, Analytical Instruments Pvt Ltd