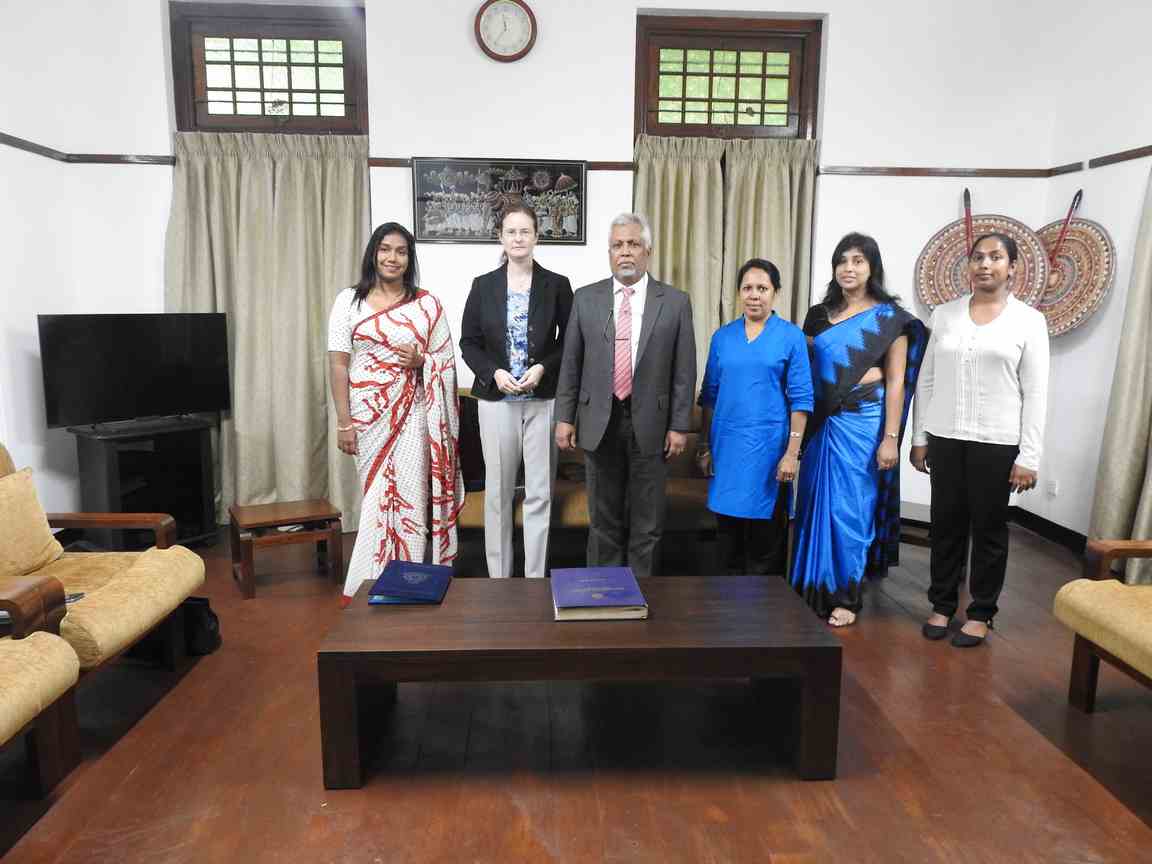 Aimalfree Foundation Switzerland to collaborate with University of Colombo
Dr. Stefanie Schindler,Co –CEO of the Aimalfree Foundation, Switzerland visited University of Colombo and Met Professior Lakshman Dissanayake , Vice Chancellor on 19th July 2017.
During the visit Professior Lakshman Dissanayake and Dr. Stefanie Schindler signed an agreement between the two institiute on ongoing joint research collaboration and further discussed about the ongoing project.
Professor Mangala Gunathilaka,senior lecturer,  Faculty of Medicine and Dr. Kokail Konasinghe, Director International Office University of Colombo also participated at meeting.
The meeting was organoised by the International Office , University of Colombo.