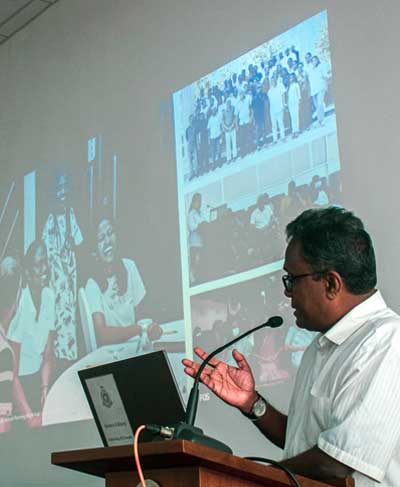 Academic Annual Planning Workshop 2023 – Faculty of Science
The Faculty of Science successfully conducted its 4th Annual Planning Workshop on April 28th, 2023 at the Auditorium of the Information Learning Centre, Faculty of Science. The day's proceedings commenced with the Dean of the Faculty, Professor Upul Sonnadara providing an overview of the Faculty. This was followed by the Chairperson QA Cell of the Faculty of Science, Dr Iroja Caldera presenting the Objectives of the Planning Workshop.
The main objective of the workshop was to review the activities proposed at the 3rd Annual Planning Workshop held on April 29th, 2022, and develop an action plan for the coming year. The discussions centered on key areas of interest that had been previously identified at the faculty level. Prior to the workshop, the coordinators worked with their respective committees to present the current status and future expectations of these key areas. Issues and challenges were also identified, along with possible solutions and viable implementation plans. The seven key areas presented were:
The workshop was well attended by the Faculty members and provided an opportunity for members to collectively discuss the future plans of the Faculty. The certificate awarding ceremony of the Faculty Awards 2021 for Research Excellence and Academic Outreach & Institutional Development was also held at this event. As a new initiative, participant feedback was obtained in a paperless mode by using a student response system (clicker response system). The Workshop was organized by the Internal Quality Assurance Cell of the Faculty of Science.
Media Courtesy: FOS Media