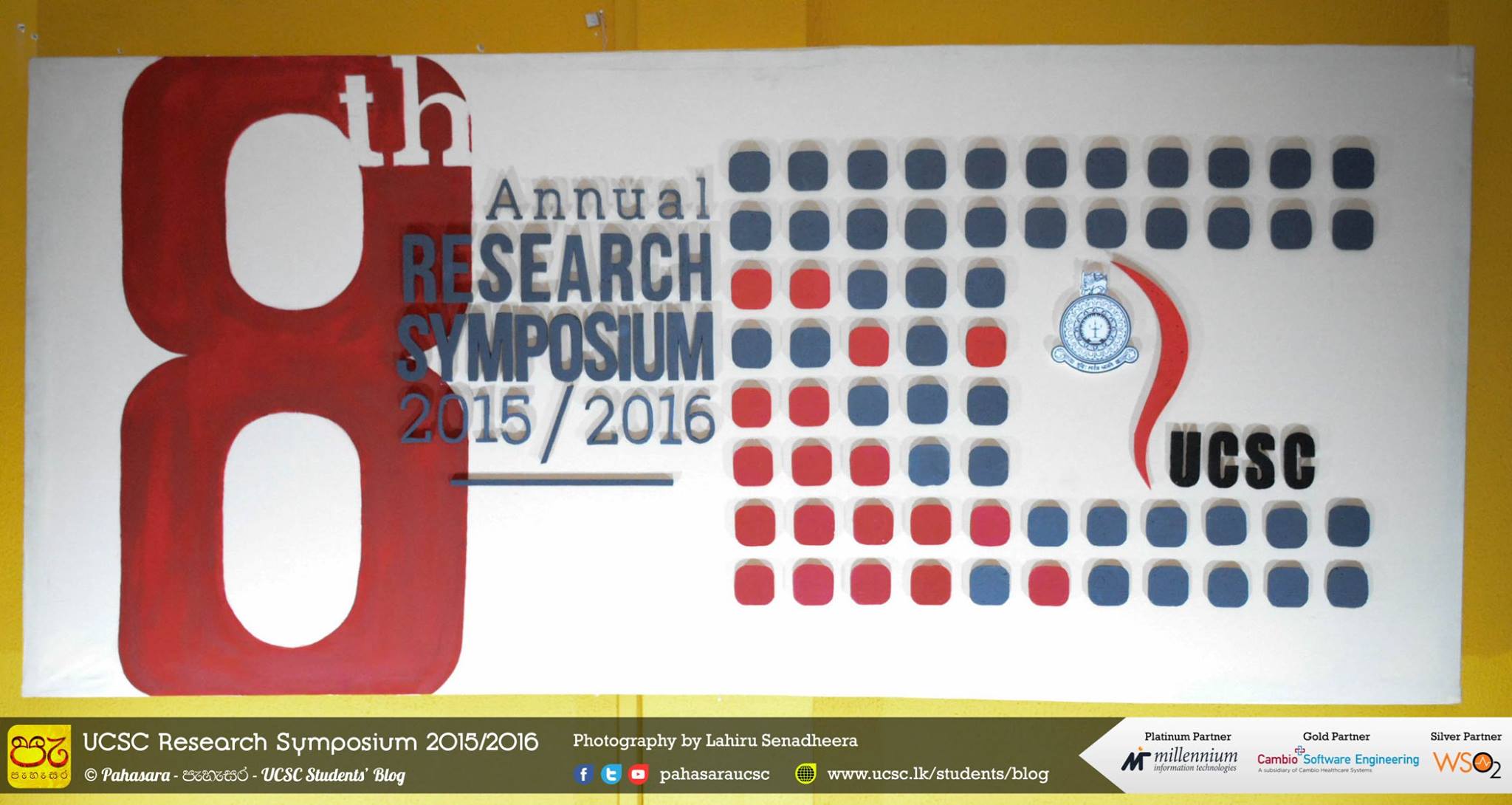 8th Annual Research Symposium – UCSC
8th Annual Research Symposium was proudly presented by University of Colombo School of Computing on 3rd of March 2016 at the Faculty of Graduate Studies Auditorium. It was a moment of exposure for the innovative concepts of the freshly pass-out students in the industry forming a platform to acknowledge about their dedicated work and findings.
MillenniumIT, Cambio Software Engineering and WSO2 were partnered as Platinum, Gold and Silver respectively.