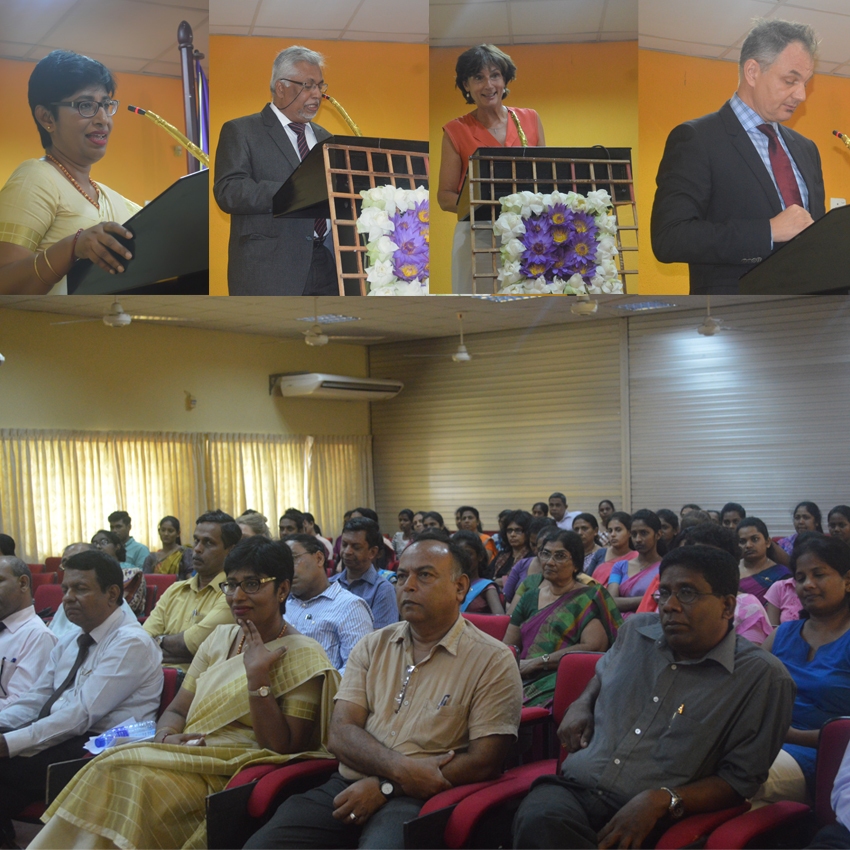 The Faculty of Graduate Studies commemorate International Women's Day
The Faculty of Graduate Studies celebrated the International Women's Day on Tuesday, 8th March from 11.00 am to 12.30 pm at the FGS Auditorium. Her Excellency Joanne Doornewaard Ambassador of the Kingdom of the Netherland in Sri Lanka was the Chief Guest.  Vice Chancellor of the University of Colombo, Senior Professor Lakshman Dissanayake and Alain Sibenaler, Country Representatve of the United Nations Populations Fund were the Guests of Honour. The Panelists Dr. Harini Amarasuriya, and Dr. Nirmal Ranjith Dewasiri  spoke on Women in the Higher Education Sector.
The event was organized to celebrate International Women's day as well as 25 years of Women's Studies Programme now offered as Women and Gender Studies' programme at the Faculty of Graduate Studies.  The experiences of the progamme were highlighted by Umanga Settinayake and Inoka Priyadrshini. This event was coordinated by Dr. Asha Abeysekara.