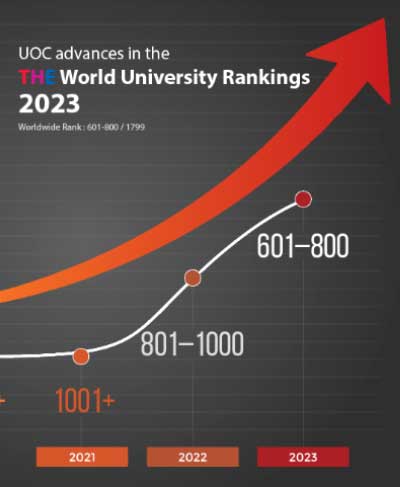 UOC advances in the THE World University Rankings 2023
The University of Colombo has been Ranked 601 – 800th place among 1799 universities worldwide in the Times Higher Education World University Rankings 2023 while improving from its rank in the previous year which was 801 – 1000th. The results are based on the data provided for the year 2020 as per the requirements of the Times Higher Education and this is the result of the gradual improvements made during the past few years. The Times Higher Education World University Rankings are the only global performance tables that judge research-intensive universities across all their core missions: teaching, research, knowledge transfer and international outlook.
The World University Rankings are generated from 5 Pillars, each of which represents a key area of higher education excellence: teaching, research, citations, industry income, and international outlook. Among these 5 pillars, UoC has been ranked highest in the Citations pillar this year with a well-improved overall score.