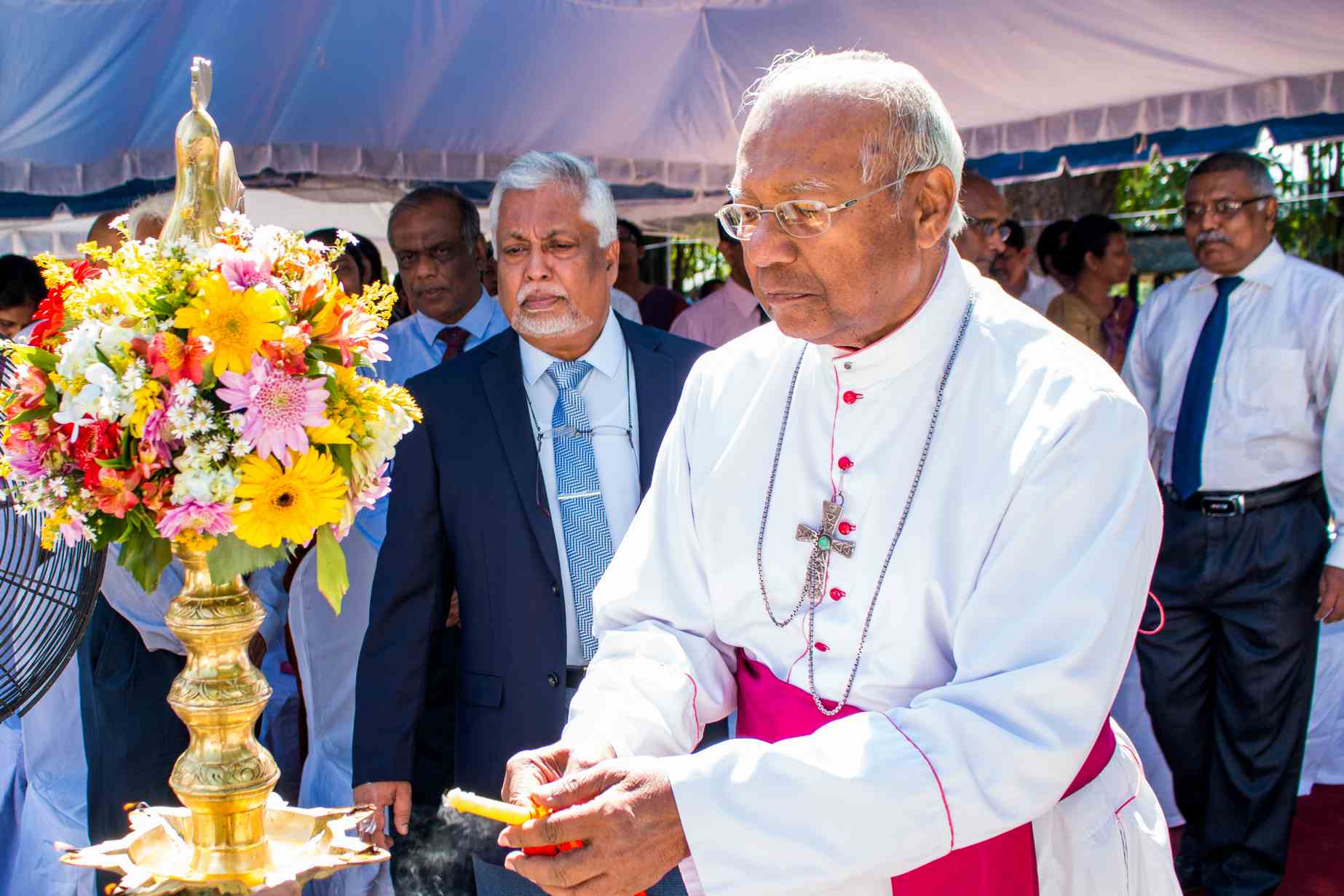 The Foundation Stone Laying Ceremony for New Building of the Department of Statistics
The foundation stone for the new statistic department building of Faculty of Science, University of Colombo was laid in the faculty premises on 2nd of October 2017, at the auspicious time soon after 10.00 a.m., with the blessings of priests of different religions lead by venerable maha Sanga. The chancellor of the University of Colombo – Most reverend Dr. Oswald Gomis, Chairman for the University Grants Commission – Senior Prof. Mohan de Silva, Vice chancellor of the University of Colombo, Dean of the Faculty of Science, Registrar, Bursar, deputy Registrar, deans of other faculties and directors of the institutes of the University graced the event with their presence. Also, representatives from the Ministry of Finance, Ministry of Education, and Sripalee Constructors (PVT) LTD, who would undertake the project were present at the occasion. The student body of the Statistic department worked towards the success of the event tirelessly.
The tree planting event followed the ceremony, with the honorable guests actively engaging in helping raise a greener environment for the university of Colombo.