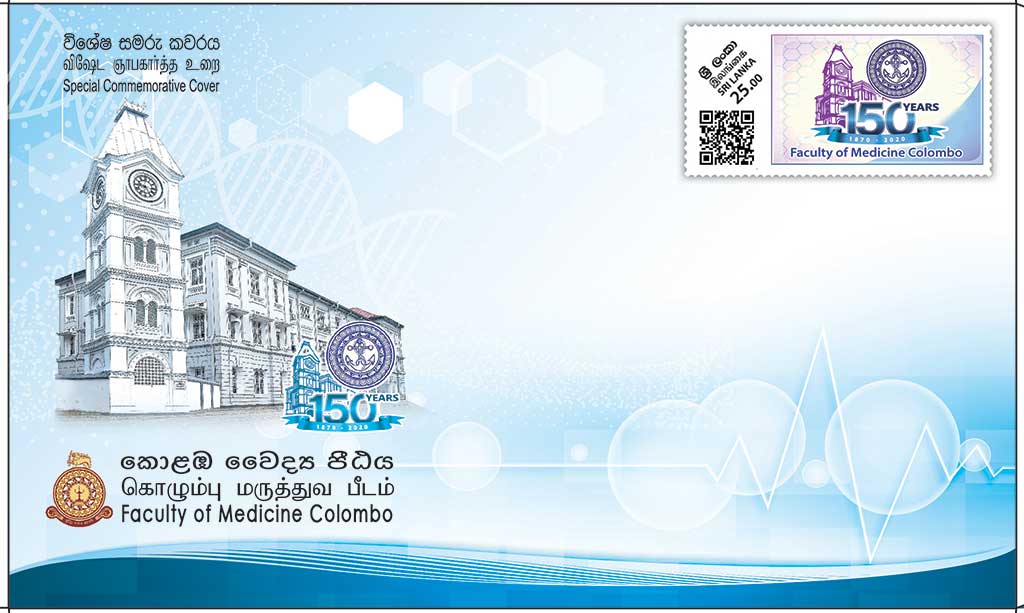 The special commemorative cover to celebrate the 150th Anniversary of the Faculty of Medicine
A special commemorative cover was issued to celebrate the 150th anniversary of the Faculty of Medicine on 25th November 2021. The cover was issued at a ceremony held at the Faculty of Medicine. The occasion was graced by Minister of Health, Honorable Keheliya Rabukwella, Minister of Education Honorable Dinesh Gunawardena, Professor Chandrika N Wijeyaratne, Vice Chancellor of the University of Colombo and Professor Vajira Dissanayake, Dean, Faculty of Medicine, Colombo. The first commemorative cover was presented to the distinguished guests by the Deputy Postmaster General.
The commemorative cover carries a picture of the Colombo Medical School in the front along with the logo of the 150th anniversary and comes with an attractive folder. The commemorative cover with the folder is available at the faculty souvenir shop.