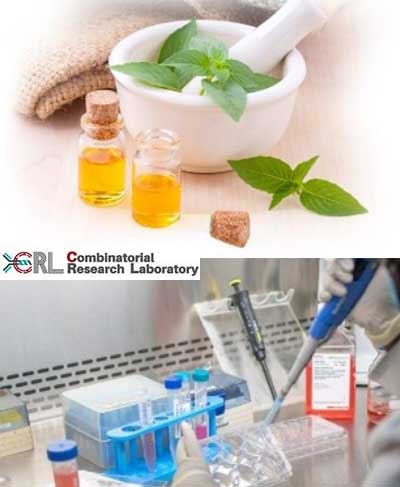 Novel Polyherbal Formulation with Rapid Skin Repair Potential
Invention selected by WIPO EIE programme – to be mentored by University of Oxford
Our skin is the largest organ in the body. It harbors a wide range of "stem cell niches" which help maintain skin stability. Stem cells are the raw material that make and maintain the human body, with their inherent ability to multiply and also turn into any type of cell in the body. Constant repair and maintenance of our body is ensured by stem cells by replacing the dead or damaged cells with new cells. Dermal stem cells (dermal fibroblast cells/ skin fibroblasts) are responsible in repairing the constant wear and tear of the multilayered outer most layer of the skin. When this barrier is damaged, stem cells respond rapidly to reinstate the affected skin. Fibroblasts play a major role in wound repair, replacing the damaged cells in the wound by migrating into the wound site.
Fibroblasts are being used as stem cell transplants and as externally developed skin equivalents to successfully treat full thickness wounds, burn wounds, chronic wounds etc.Growing fibroblasts in the laboratory, for therapeutic purposes requires a plethora of external synthetic and human derived growth factors with a specific cocktail of nutrients and vitamins. Use of external stimulants is unreasonably expensive, rendering these unaffordable to the developing world.
Time-tested herbal formulations based on Sri Lankan traditional medicine may be used as a source of external stimulants to accelerate the growth and replication of stem cells. In the current study, a polyherbal formulation composed of two plants including an endemic herbal plant, showed promise to act as a natural stimulant on skin fibroblast cell multiplication (proliferation) and migration, which lead to better and rapid wound healing. This invention pertains to the establishment of a natural stimulant to facilitate skin regeneration for onsite wound healing, and for fibroblast cell proliferation, for use in therapy.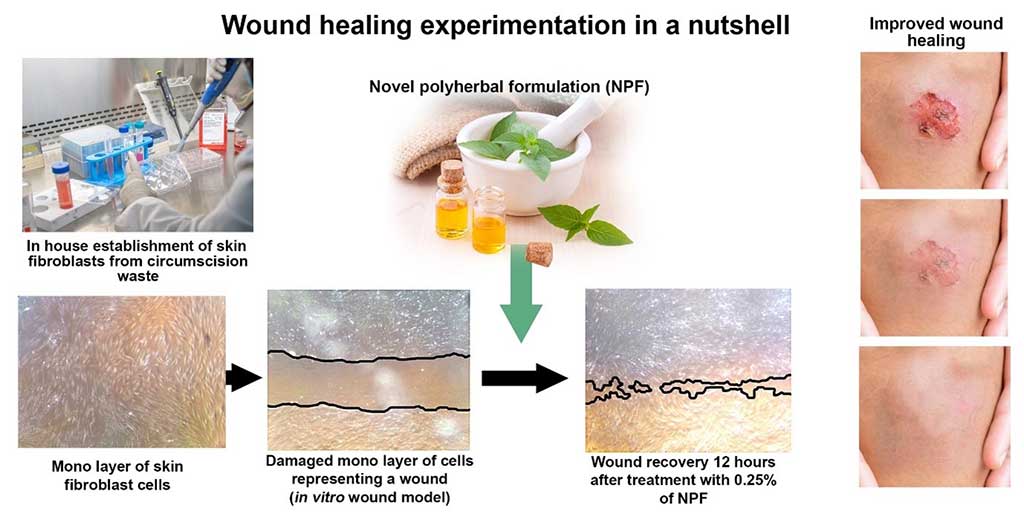 A patent application has been filed for this invention, with the National Intellectual Property Office (NIPO), Sri Lanka under the guidance and strong support of the ColomboCell, the Technical Transfer Office (TTO) of the Faculty of Science, University of Colombo.This invention has been selected by the World Intellectual Property Office (WIPO) under their Enabling Innovation Environment (EIE) project for Sri Lanka, where the inventors and the TTO of the Faculty of Science will be mentored by Dr. Sarah Macnaughton, Oxentia, University of Oxford, UK. The same invention will be presented at the AHEAD virtual exhibition on Medical Innovation to be held in November, 2021.
The research team included Prof. Preethi Udagama, Mr. Praneeth Ratnayaka (MPhil candidate), both of the Combinatorial Research Laboratory (https://crl.cmb.ac.lk), Department of Zoology and Environment Sciences, Faculty of Science, University of Colombo, Dr Udaya Samaratunge, Senior Lecturer of the Department of Ayurveda Basic Principles, Gampaha Wickramarachchi University of Indigenous Medicine, and Prof. Jayamini Seneviratne, Consultant Dermatologist of the Lady Ridgeway Hospital.