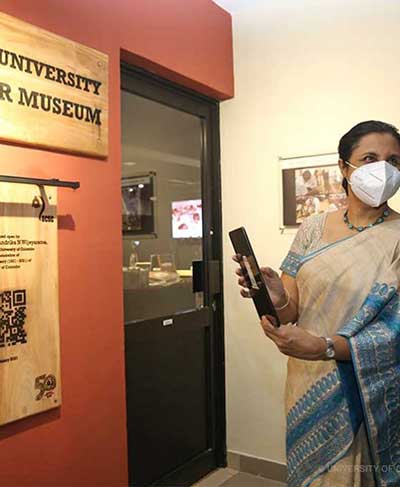 Launch of the University Computer Museum
As part of the centennial celebrations of the Faculties of Science and Arts of the University of Colombo and of the University Library, the University of Colombo School of Computing (UCSC) will unveil the 'University of Colombo Computer Museum' at its premises, the first of its kind in Sri Lanka, along with an online e-museum at emuseum.ucsc.cmb.ac.lk. This was inaugurated by the Vice Chancellor, University of Colombo, Professor Chandrika Wijeyaratne on 21st January 2021, at the UCSC. This year's centenary celebrations also mark 50+ years of teaching Computing at the University of Colombo, one of the handful of major universities in the region, if not in the world, to adopt Computing as an integral part of the science curricula as early as 1967, and whose legacy is kept alive by the University of Colombo School of Computing to date.
The emuseum will provide a virtual immersive experience to the public, especially to the younger generation allowing them to embark on a journey of technological discovery of the evolution of computers, which has now become an integral part of the social life of every human.