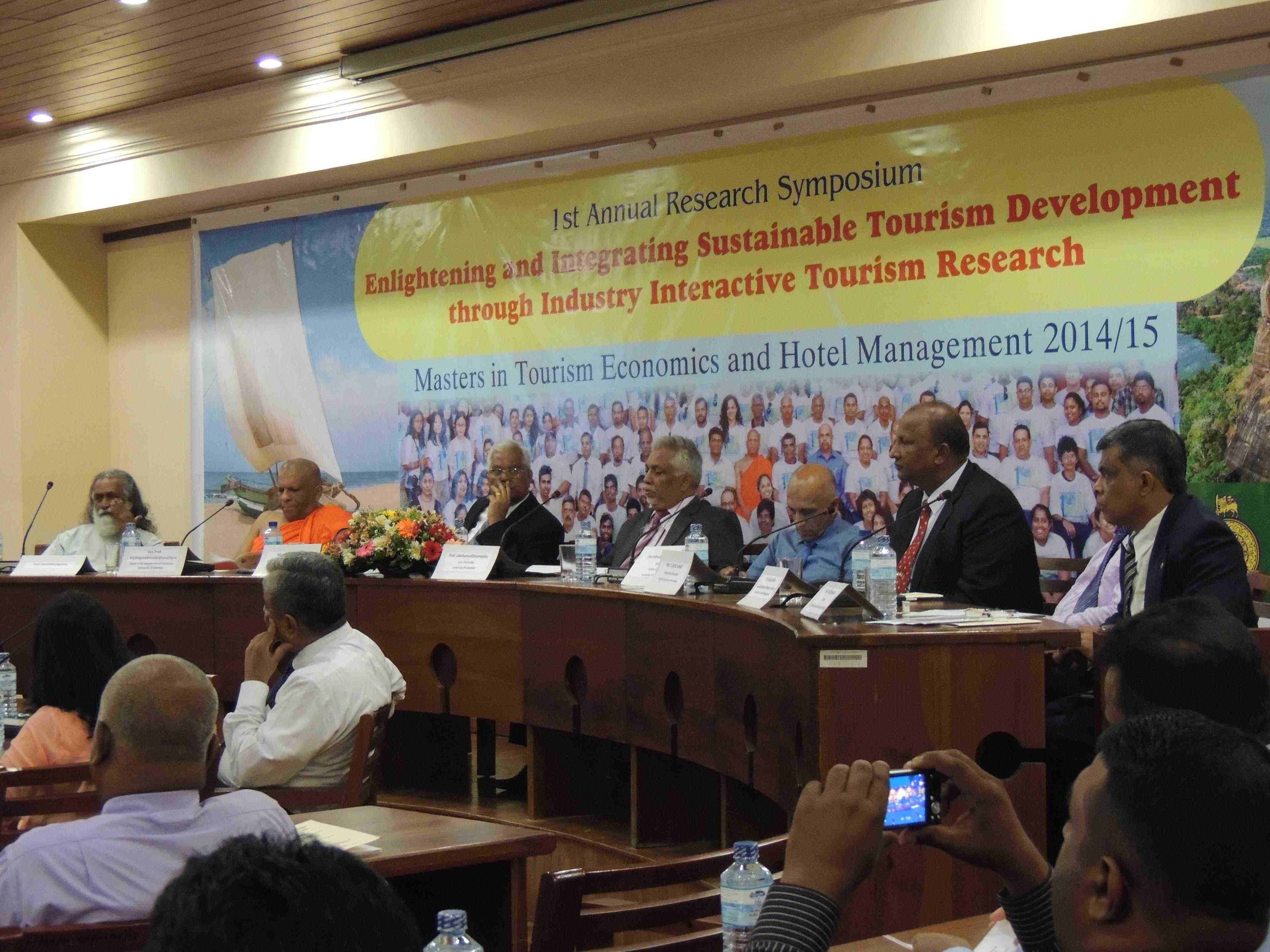 An Industry-Interactive Annual Research Symposium of Tourism Economics and Hotel Management
The Department of Economics together its students of the Masters in Tourism Economics and Hotel Management (MTEHM) Programme has organized its very first Research-Based Symposium on 1st April 2016 at the Main Library Auditorium, University of Colombo under theme of "Enlightening and Integrating Sustainable Tourism Development through Industry Interactive Tourism Research".
This tourism research symposium was expected to provide an industry-interactive academic contribution to develop, strengthen and transform the most required research-based knowledge among the key responsible stakeholders of the industry for enlightening and integrating sustainable tourism development of the country. The research findings of these master studies are perfectly synergized to connect the best of practices and applications for sustainable development of tourism industry in Sri Lanka. These research studies could deeply analyze the prospects and contemporary challenges in different development areas of the industry by using an application–oriented research approach. With this symposium, it is also expect to inculcate research oriented sensitivity in handling issues and trends of the vibrant tourism industry and its vigorous growth. The master students could also validate their research findings through this industry-interactive research symposium.