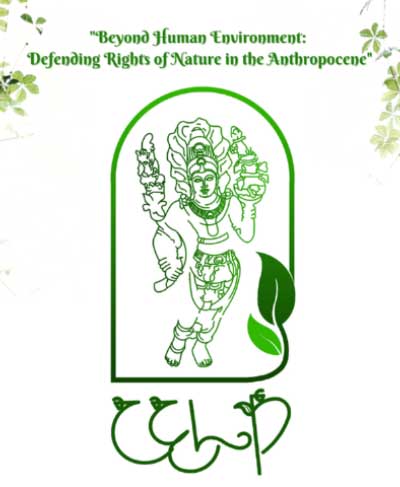 International Conference on Environmental Justice 2023 (ICEJ'23)
On 25th August 2023, the members of the Centre for Environmental Law and Policy (CELP) of the Faculty of Law successfully concluded the 1st day of the International Conference on Environmental Justice 2023 (ICEJ'23) co-organised by the CELP, Jindal Global Law School, O.P. Jindal Global University, Sonipat, India, Commonwealth Legal Education Association, NAPSIPAG Disaster Research Group (NDRG-2020), Department of Political and Social Sciences, University of Catania, Italy, CAPAZ German-Colombian Peace Institute & Chair for Peace Studies, Justus-Liebig University Giessen, Germany and City University of New York, United States.
ICEJ'23 was part of the European Union-funded Support to Justice Sector Project (JURE), jointly implemented by the United Nations Development Programme (UNDP) and UNICEF Sri Lanka, and facilitated by the Ministry of Justice.
Vice Chancellor of the University of Colombo, Senior Professor (Chair) H.D. Karunaratne graced the inaugural session of ICEJ'23 as the Chief Guest. Mr Edoardo Spacca, Deputy Head of Cooperation/Attache – Good Governance and Reconciliation – the EU Delegation to Sri Lanka and Mr Charles Philpott, Coordinator/Technical Advisor, Support to Justice Sector (JURE), United Nations Development Programme also attended the occasion. Conference Co-Chair, Professor Kokila Konasinghe delivered the welcome speech while, Co-Chairs of ICEJ'23 Professor S. Sivakumar and Professor Mary Sabina Peters shared their insights and emphasised the importance of organising such international and regional cooperation to promote research on environmental justice.
The conference received 142 abstracts written by postgraduate students and early-career academics, of which only 61 were selected. Marking the 1st ever 17 hour continuous virtual conference organised by CELP, ICEJ'23 hosted 30 presenters, 10 Session Chairs and 8 Session Coordinators representing Australia, Bangladesh, Colombia, Ecuador, Germany, India, Pakistan, Sri Lanka, the Philippines and the USA. Among the esteemed Session Chairs were Professor Amita Singh, Mr Hemantha Withanage, Professor Anil Variath, Professor Ekramul Haque, Professor Kokila Konasinghe, Professor Mary Sabina Peters, Dr Thusitha Abeysekara, Dr Sanath Wijesinghe, Ms Julia Schwab and Ms Juliette Vargas.
Highlighting the collaboration between CELP and World's Youth for Climate Justice (WYCJ), a session was facilitated by Ms Nicole Anne Ponce, Asia Front Coordinator for WYCJ. The sessions covered a wide range of areas pertaining to environmental justice such as Inclusive Climate Justice: 1) Empowering Vulnerable Groups for a Resilient Future sessions 1 and 2, 2) TechEquity: Navigating Environmental Justice in the Digital Age, 3) Sustaining Life on Earth: Collaborative Federalism, Public Policy, and Ecological Parallel, 4) Safeguarding Tomorrow's Energy: Low-Carbon Futures, Carbon Neutrality, and Energy Security Synergy, and 5) Resilient Futures: Harnessing Natural Resources, Minimizing Waste, and Adapting to Climate Change through Legal Responses.
The feedback and comments provided by the Session Chairs were of immense value to all the presenters in further developing their research studies, of which selected papers will be later published by the Organising Committee in an edited book. The best papers in each session were also selected by the Session Chairs as an encouragement to the presenters. The diverse participation among the participants will continue on the second day of conference day which is scheduled to be held on the 1st of September representing various participations from Bangladesh, India, Italy, Mauritius, Nigeria, South Africa, Sri Lanka and the United Kingdom.