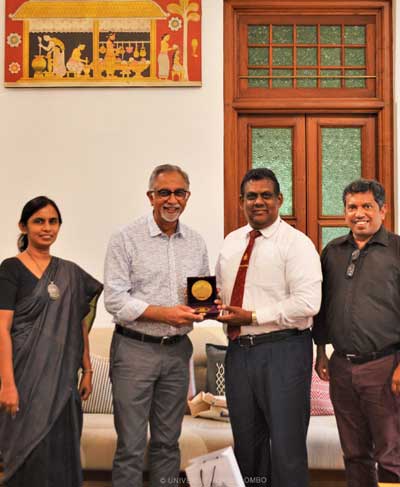 Exploring possibilities for graduate student exchange with the University of Dundee, UK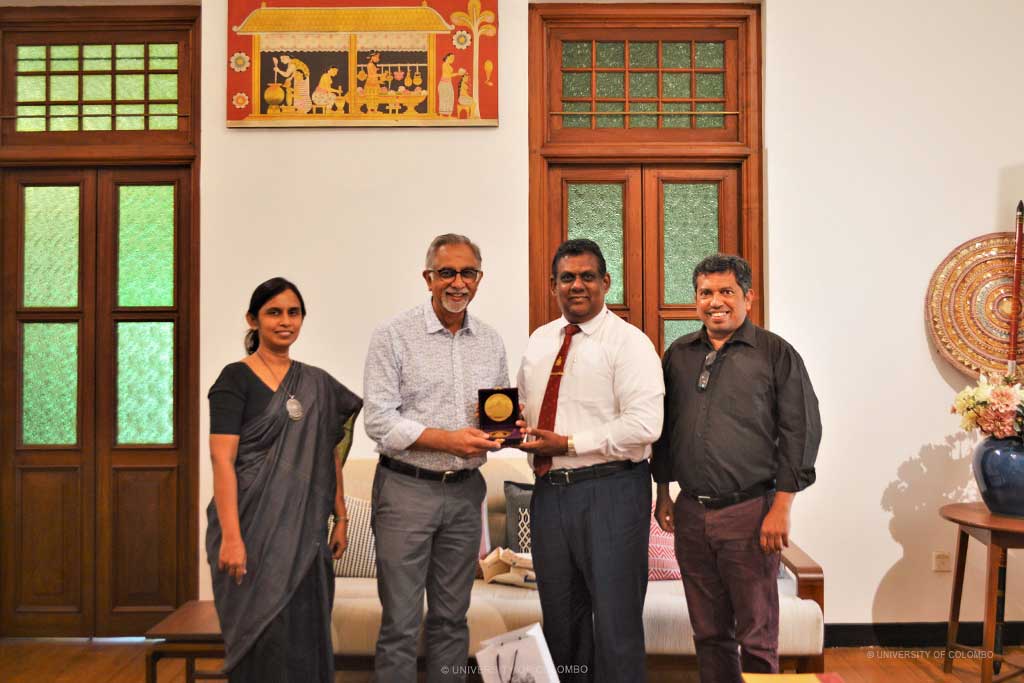 A delegation from the University of Dundee, United Kingdom, visited the University of Colombo and had a discussion with the Vice Chancellor, Senior Professor (Chair) H.D. Karunaratne, on August 14, 2023, to explore possibilities for postgraduate student exchange initiatives in the fields of life sciences and business management.
Professor Hari Hundal, Academic Regional Lead (South Asia) and Chair of Molecular Physiology, and Dr. Wattala Rohan Fernando, Lecturer (Teaching and Scholarship) in Mechanical and Electronic Engineering, represented the University of Dundee. They expressed their interest in pursuing further discussions on postgraduate student exchange programs with the Dean of the Faculty of Science and the Director of IBMBB. They were also keen on exploring opportunities with the EMBA program offered by the Faculty of Management and Finance.