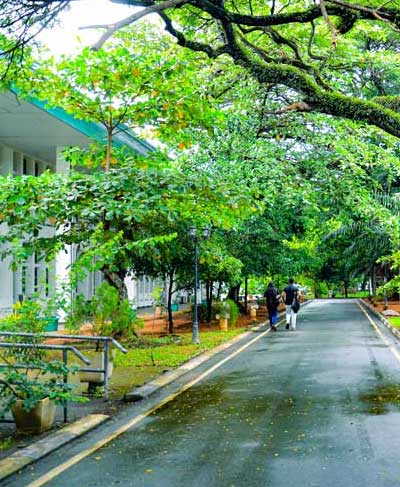 Embarking on a Green Road Trip
The inaugural session of the "Green Road Trip: A Project to Mobilize Communities for Environmental Justice Across the Country" took place successfully from July 27th to July 29th, 2023, at Hotel Mirage, Colombo. The opening workshop on July 27th was graced by the presence of several distinguished guests, including Chief Guest Senior Professor (Chair) H.D. Karunaratne, Vice Chancellor of the University, Guest of Honour Professor Nishantha Sampath Punchihewa, Dean of the Faculty of Law Professor Kokila Konasinghe, Director of the Centre for Environmental Law and Policy, and Representatives from the UNDP, among others.
The target audience for the first two days of the program consisted of public officials from various provincial levels and local government authorities representing the Western Province. The sessions were designed to cover important topics relevant to public officials, including National Pollution Control Laws, Environmental Protection License, Public Nuisance Issues, and Environmental Duties concerning legislation related to local governments. The program was enriched with guest lectures from field experts like Mr Hemantha Vidanage, the Senior Advisor to the Centre for Environmental Justice, and Dr Rathnayaka, a Deputy Director of the Central Environmental Authority. Notably, the sessions encouraged interaction and the exchange of ideas among the participants, and the second day concluded with the awarding of certificates to all participants.
The third day of the event targeted youth groups, with around 85-90 participants representing various Universities, Clubs, and Societies. The session topics for youth participants focused on Environmental Justice concepts and Sustainable Development. Similar to the workshop for public officials, the youth participants were also encouraged to interact and share their ideas. With the conclusion of the event on July 29th, the first session of the first phase of the Green Road Trip came to an end. The next session of the first phase is scheduled to take place in the Southern Province, following a similar format.