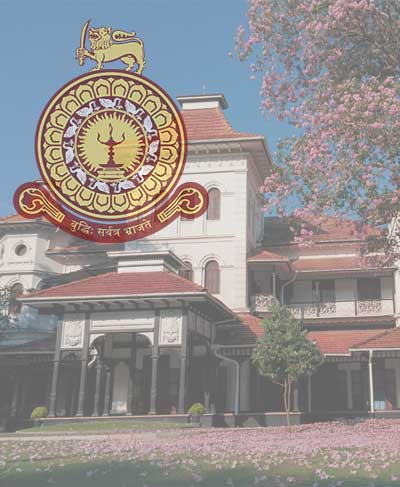 4th International Research Conference Department of Demography – DemARS 2023
DemARS 2023, the 10th Annual Research Symposium and 4th International Research Conference of the Department of Demography, Faculty of Arts was successfully held on September 14, 2023, from 9.00 a.m. onwards at the New Arts Theatre, with the fundamental objective of opening a platform for researchers, academics, and professionals to showcase their research work and disseminate cutting-edge knowledge. The Department of Demography celebrates 50 years of teaching and research this year, and in accordance, the research symposium was aligned and organized as one of the Golden Jubilee Celebration events. The main theme of the research symposium was "Population and Sustainable Development".
The inaugural ceremony was graced by Senior Professor (Chair) H.D. Karunaratne, Vice Chancellor of the University, as the Chief Guest and Ms Sharika Cooray, Acting Country Representative of the UNFPA, Sri Lanka, as the Guest of Honor. The opening remarks of the inaugural ceremony were delivered by Professor Manori K. Weeratunga, Head of the Department, Department of Demography and the conference proceedings were launched by the Vice Chancellor.
The department received approximately forty (40) abstracts for the conference under ten (10) sub-themes in relation to Fertility, Mortality, Migration and Urbanization, Sexual and Reproductive Health, Population Ageing etc. There were two (2) keynote speeches included in the inaugural ceremony, and the first keynote speech was delivered by Professor Sang-Hyop Lee (Chair) of the Department of Economics, University of Hawaii at Manoa, United States of America, under "National Transfer Accounts (NTA) and Policy Responses". The second keynote speech was delivered by Emeritus Professor W. Indralal De Silva, Department of Demography, under "Intimate Relationships and Sexual Behavior in Unmarried Sri Lankan Youth". The inaugural ceremony was concluded with the closing remarks delivered by Professor (Chair) E. L. Sunethra J. Perera. Afterwards, the scientific sessions commenced.