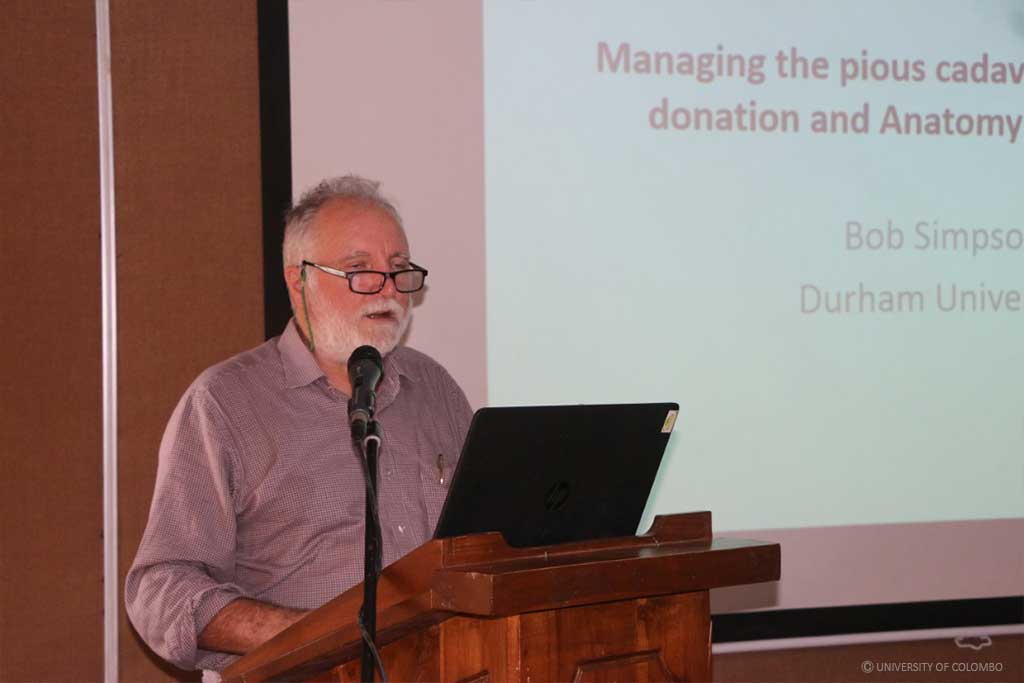 Dean's Lecture Series – Faculty of Arts
Under the patronage and guidance of Senior Professor Premakumara de Silva, Dean Faculty of Arts, the fourth lecture on the Dean's Lecture Series of the Faculty of Arts, University of Colombo was organised to be delivered by Professor Bob Simpson, Durham University, UK.
The Lecture titled 'Managing the Pious Cadaver: Whole Body Donation and Anatomy in Sri Lanka' was held on 9th September 2019 at the Board Room, Faculty of Arts from 2.00pm to 4.00pm. The event was well attended by many members from the Faculty and elsewhere. Dr. Manori Weeratunga, Director of Studies, Faculty of Arts welcomed the gathering. Dr. Farzana Haniffa, Senior Lecturer, Department of Sociology introduced the speaker and moderated the session. Dr. Tharindi Udalagama, Senior Lecturer, Department of Sociology delivered the vote of thanks.