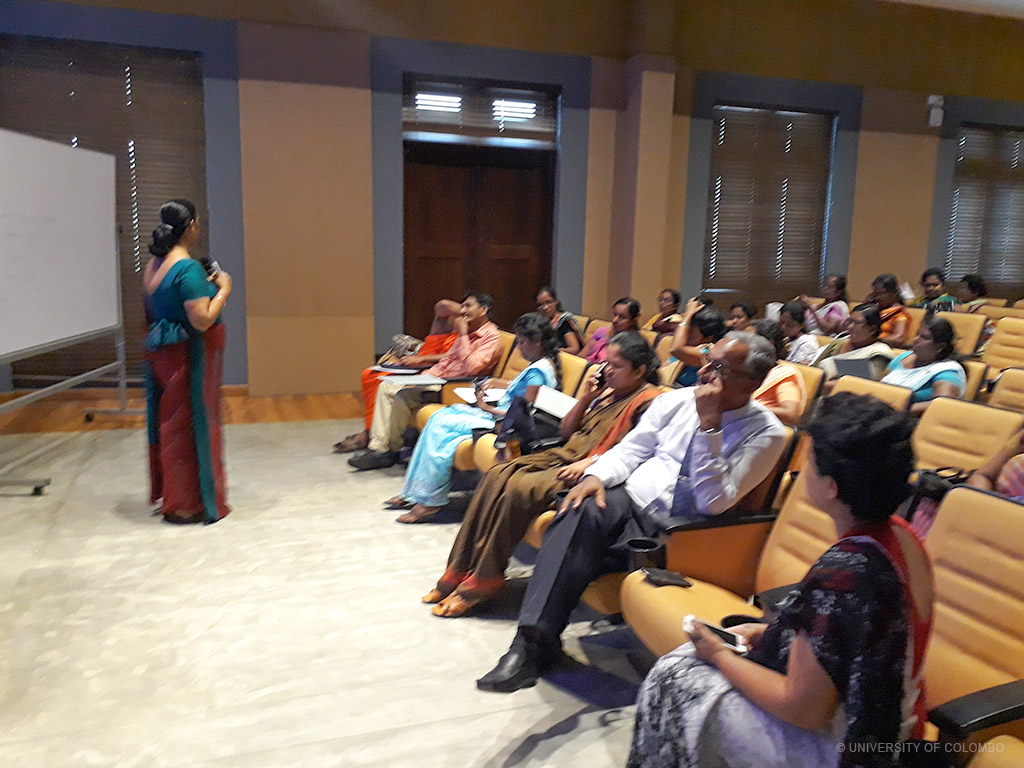 Counseling Workshop for Teachers in the Negombo Educational Zone
Dr. Samudra Senarath, Department of Educational Psychology, Faculty of Education, Ms. Savitri Dias, Department of English Language Teaching, Faculty of Arts and Nirosha Kulasekera, Assistant  Student Counsellor, Student Counselling Centre, conducted a workshop  in student counselling for teachers in the Negombo Educational  Zone, on the invitation of the Acting  Zonal Director of Education, Negombo.
It was conducted from 9.00 am to 4.00 pm  on the 5th of October 2018, at the Bennadict the xiv. Institute of Education, Bolawalana. Eighty student counsellors from the Negombo, Jaela and  Katana Educational Divisions who participated  were highly appreciative  of the programme and the Acting Zonal Director requested further  continuous support from the University of Colombo.