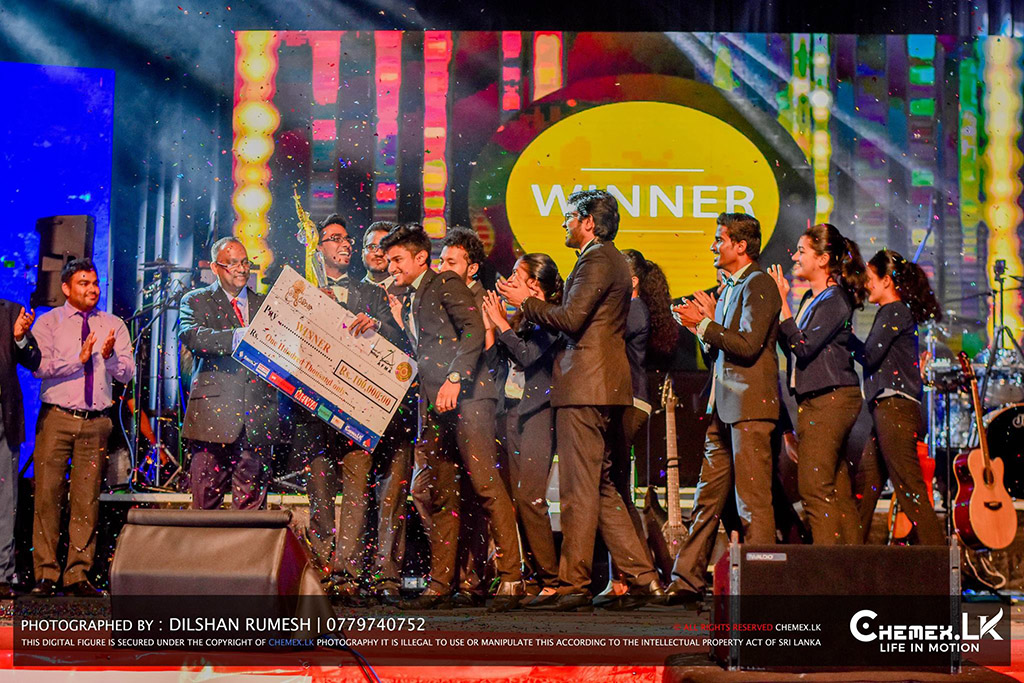 "Chathurmana" චතුර්මාන – Inter University Talent Competition
"Chathurmana" is an Inter University Talent Competition open to all talented state University students Organized by Accounting and Financial Management Association of the University of Sri Jayawardenapura. The Competition was carried out with a preliminary round of nearly 200 contestants and 10 best performances proceeded to the finals.
"Euphony"  the choir of the Faculty of Science, University of Colombo made up of 12 vocalists was not only able to get selected to the final 10 but also to reach the goal of winning the trophy of Championship of Chathurmana Inter University Talent competition Finals on 30th of August  2018 held at the National Youth Center- Maharagama.
They were awarded with a price of  Rs. 100,000 which was donated right after the awards to the project- "Abhina" a school renovation project an ongoing project of the Faculty of Science, University of Colombo.
Team members of the "Euphony"  choir of the Faculty of Science are: Thisura Senevirathne (leader), Pasindu Navarathna, Dulana Fernando, Vidyani kulathunga, Vinuri Weerasinghe, Manodya Weerasinghe, Bhagya weththasighe, Chathura Keshan, Madhawa Perera, Uvini Galagoda, Buddhini katuwandeniya and Wathsala heenkenda.