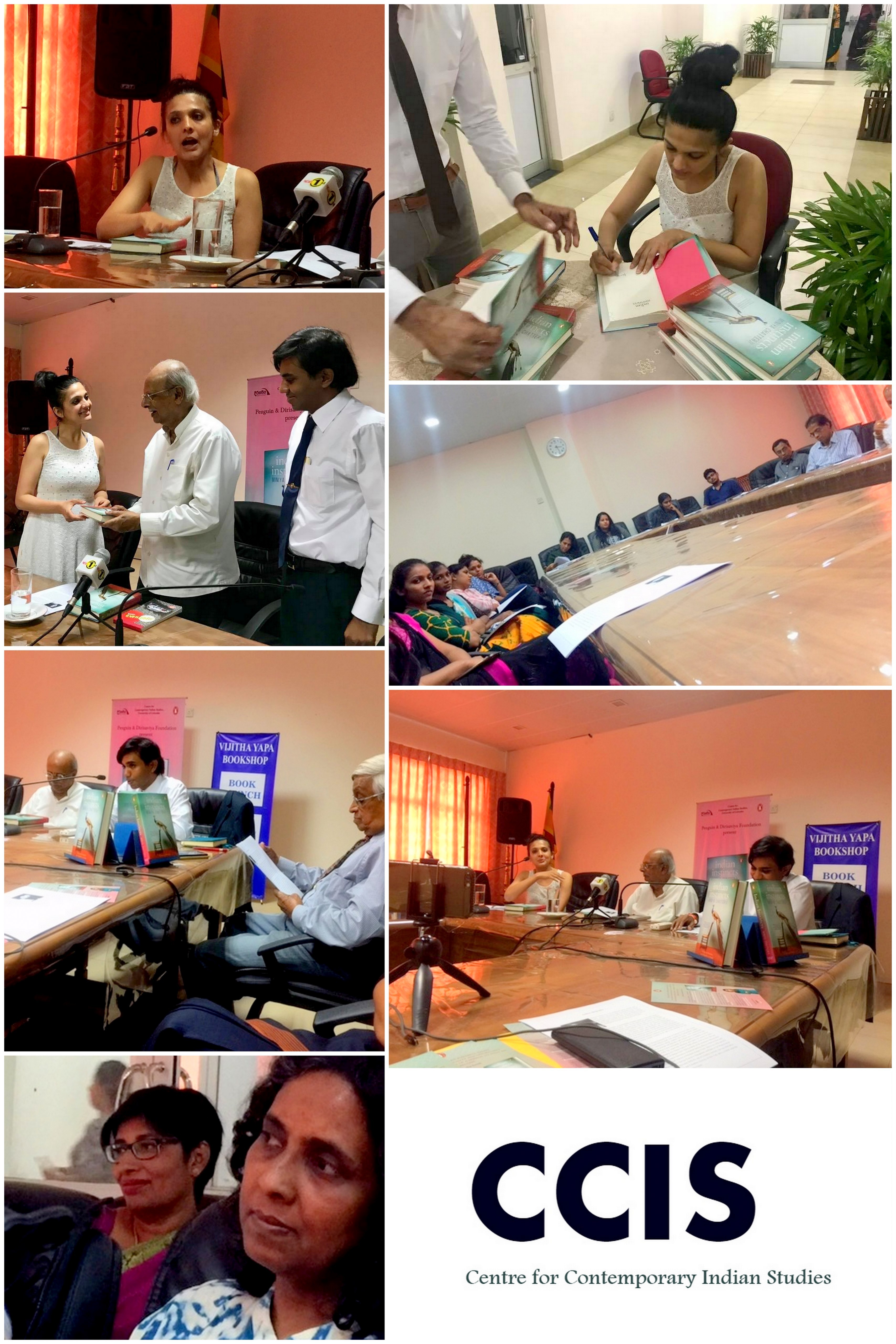 Book launch of Dr. Miniya Chatterjis Indian Instincts
The Centre for Contemporary Indian Studies (CCIS) in collaboration with Penguin Random House and Dirisaviya Foundation brought to Sri Lanka Dr.Miniya Chatterji's book, Indian Instincts: Essays on Freedom and Equality in India. The book was launched in Davos this year, with subsequent launch events in India and Singapore, and has been extensively praised for its nuanced yet accessible analysis of India's political economy that affects the personal lives of Indians the most. From tracing the possible first arrival of man in India to writing about love, sex, money, parenting and values in Indian society and discussing nationalism, religion and democracy, Indian Instincts highlights the social consequences of economic development.
The book is about India, but not only. The fifteen essays connect politics and economy in developing economies to the personal sphere of citizens. It is a seminal and deeply philosophical work, with vivid and insightful examples that make us reflect: Are we willingly entrapped in the institutions of our own making? Have these institutions—the government, corporations, religion—become sources of the problem in developing countries, increasing economic inequality? India and Sri Lanka have a historical relationship spanning across political, business, security, diaspora, cultural, and social spheres. The issues highlighted in this book are therefore of interest and importance to Sri Lanka.
The book launch was held on 28th August 2018 at 3 pm-5 00pm at Faculty of Graduate Studies, University of Colombo.  Prof Tissa Vitharana, physician, politician, former Member of Parliament and former cabinet minister and  the current leader of the Lanka Sama Samaja Party,  Professor Nayani Melagoda , Dean of the  Faculty of Graduate Studies,University of Colombo, Prof. Asanga Abeyagoonasekera, Director General of the Institute of National Security Studies Sri Lanka(INSSSL) , academics and students of the University of Colombo had participated to the event. The book is available at Vijitha Yapa Bookshop (Pvt) Ltd. in Sri Lanka. Academics and students had participated to grace the event.