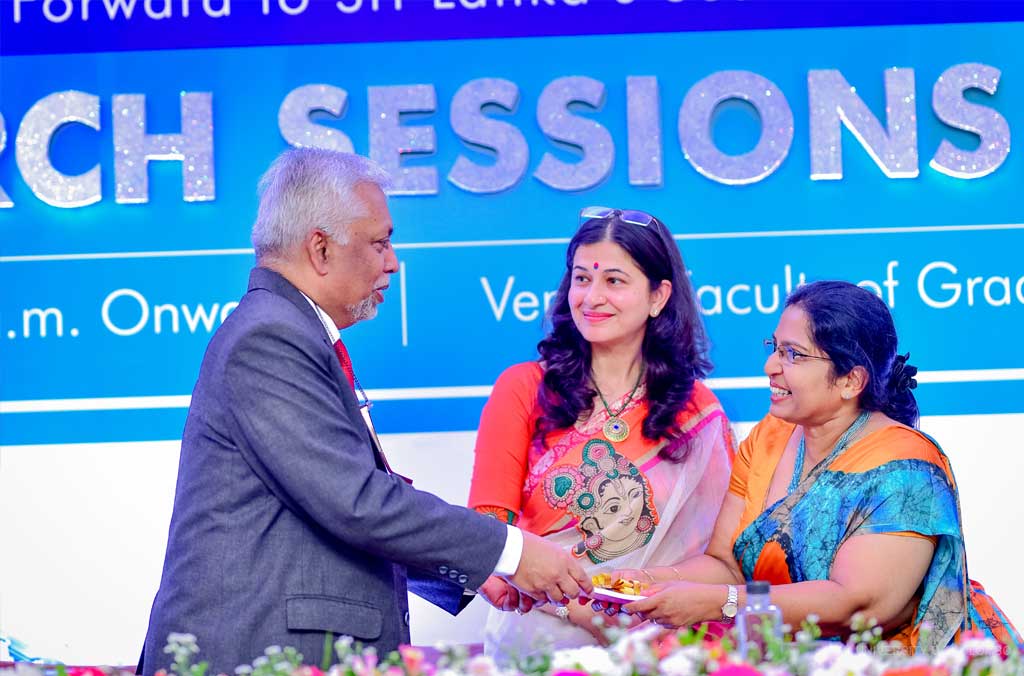 Annual Research Sessions of FGS
The Faculty of Graduate Studies (FGS) held its Annual Research Sessions on November 21st, 2018 on the theme "AGENDA 2030: Way Forward to Sri Lanka's Sustainable Development." The Sessions featured 44 research presentations on the sub-themes; People, Planet, Prosperity, Peace, and Partnership. These conference tracks reflect the profile of FGS as a leading Faculty addressing the 2030 agenda and taking Sri Lanka forward in its development work.
Dr. Mallika Kumar from the University of Delhi was the keynote speaker and the Vice-Chancellor, University of Colombo Senior Professor Lakshman Dissanayake was the Chief Guest. His Excellency, High Commissioner for India in Sri Lanka, Taranjit Singh Sandhu was in attendance and the Embassy of Japan was represented by three first Secretaries. A large number of academics were present at the inauguration and the sessions.