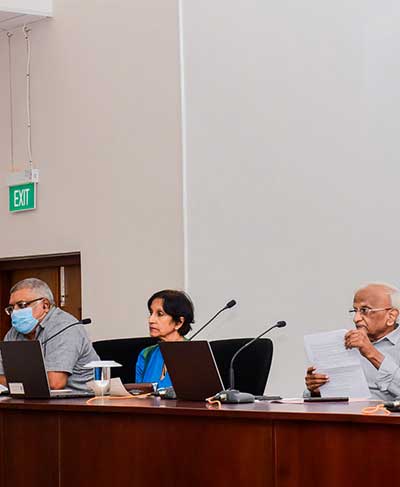 Annual Planning Workshop 2022 – Faculty of Science
The Faculty of Science successfully conducted its 3rd Annual Planning Workshop on April 29 2022 at the Auditorium of the Information Learning Centre, Faculty of Science. The main objective of the workshop was to review activities proposed at 2nd Annual Planning Workshop (held on March 26, 2021) and develop a next year Action Plan based on 4 broad themes including enhance the internal undergraduate degree programmes, improve the internal efficiency of fund generating activities, development of research/innovation & commercialization and new development of Library resources | Centers. Under these 4 themes, 8 key areas were identified and the Coordinators of the 8 key areas were presented the progress of the last year & the future expectations regarding the each key area.
The workshop was well attended by the Faculty members and many vital strategies and implementation plans with regard to the development of the Faculty were identified at this event. Certificate awarding ceremony of the Faculty Awards (2020) for Research Excellence and Academic Outreach Excellence was also held at this event, which was graced by the Vice-Chancellor Senior Professor (Chair) H.D. Karunaratne. The 3rd Annual Planning Workshop was organized by the Faculty Quality Assurance Cell.
Image courtesy: Fos Media