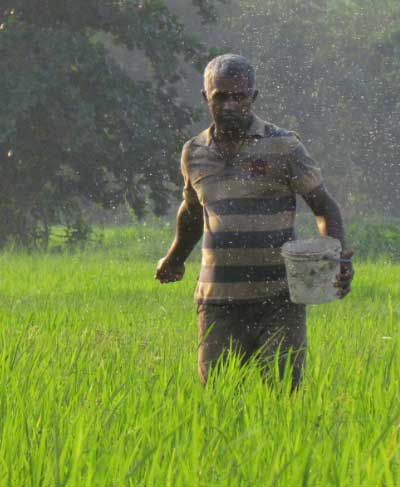 A Healthy Glass of Water Against the Silent Killer
"We are trapped between kidney diseases and day-to-day income"

A common yet despairing phrase among individuals, particularly in North Central Sri Lanka. Some of them might not know that the water they drink is contaminated with inorganic species such as heavy metals and fluoride, which is considered hazardous in many parts of the world. Chronic kidney disease with unknown etiology (CKDu), has become the silent killer that has perplexed the medical community.
Even though its cause remains unknown, it is correlated with the intake of water contaminated with F–, Pb(II), Cd(II), and As(V). With many materials already developed to remove both organic and inorganic contaminants from water, a high concern lies in their cost and their action as secondary pollutants. Hence the need for cost-effective, nontoxic, and biodegradable adsorbents which can effectively adsorb several contaminants simultaneously and remove them rapidly, remained at large over the past years.
Until recently, a group of dedicated scientists was able to develop a promising solution by conducting a research at the Centre for Advanced Materials and Devices (CAMD), Department of Chemistry, University of Colombo. That is the "Biopolymer-Based Nanohydroxyapatite Composites for the Removal of Fluoride, Lead, Cadmium, and Arsenic from Water". This publication was published on March 18th, 2021, in "ACS Omega" which is one of the prestigious journals that publishes high-quality new findings. With Prof. Rohini M de Silva from the University of Colombo as the corresponding author, along with the rest of the authors mentioned below, was successful in presenting this innovation by harnessing the essence of central science.